Back to News
Michael Howarth joins our rapidly expanding London team
20th Nov 2019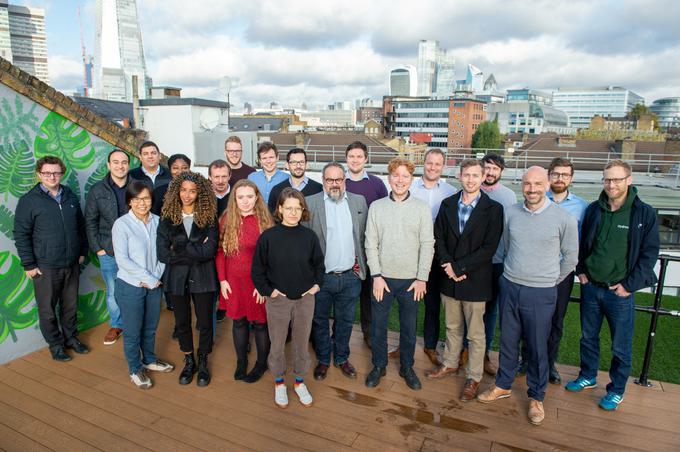 Hydrock has welcomed Michael Howarth as an Associate to our London-based Building Performance Engineering team. Michael is a mechanical engineer experienced in designing and delivering building services that are both energy efficient and sustainable.
With international experience, and a track record that includes architectural competitions, Michael is a LEED accredited professional and is also qualified as a CIBSE low carbon consultant and a heat networks consultant (HNC).
Michael joins Hydrock from Foster + Partners where he spent five years working on some highly prestigious projects including JP Morgan Chase's new 2.5 million sq ft headquarters at 270 Park Avenue in New York, the Lusail Towers in Qatar and Apple retail stores on Regent Street, London and at Dubai Mall. Prior to this, Michael was with Ramboll in Manchester.
On joining Hydrock, Michael said: "I was attracted by the ambition of Hydrock who are actively growing a significant presence in London. This opportunity enables me to work on schemes in London and the south-east and play an influential part in the development of our team and business in London."
Image: Michael Howarth in Hydrock's London office.
Based just off Bermondsey Street, and a short walk from London Bridge station, Hydrock's London team has expanded to over 30 staff covering the multi-disciplinary engineering design offer that Hydrock is known for.
Regional Director, Paul Shelley, outlines the breadth of the team: "Clients are benefiting from the full scope of services we can offer from the team in London, backed up by other technical specialists across our UK business. Personally, I'm leading a 16-strong geo-environmental and geo-technical team in London and Southampton and, by way of example, we've very recently completed major site investigation work on a site nearby to us in Bermondsey and further afield in Ebbsfleet. Within the office, we've recently been joined by Tim King who is an experienced structural engineering director and now heads our civil and structures team in London. We've also got acousticians, fire engineers and project managers in the office, in addition to a strong building services team."
Michael Howarth and two other new colleagues have recently joined the 15-strong Building Performance Engineering team in London, led by Marcos DeCastro. Describing his team's work, Marcos said: "We've a good blend of M&E engineers and energy and sustainability specialists. We work with architects, contractors, local authorities and developers. Our recent work includes the detailed design for the recently completed new facility for English National Ballet at London City Island, a programme of improvement works at London Luton Airport, zero-carbon designs for an off-site modular contractor working under the ESFA framework, and advising BoKlok, a joint venture between Ikea and Skanska, on UK compliant designs for the roll-out of their innovative factory-built affordable homes.
Main photo: Members of Hydrock's London team on the roof terrace at their office on Tanner Street near London Bridge.