Back to News
Experienced 'geo' directors join Hydrock in the midlands and the north
27th Mar 2019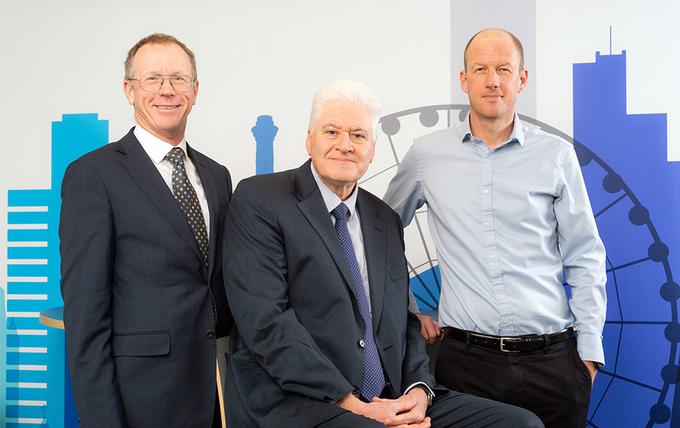 Paul Eastwood joins Hydrock in our Birmingham city centre office from WSP having previously spent almost ten years with Opus International Consultants (UK). Paul is a Chartered Geologist and a Chartered Member of the Chartered Institute of Water and Environmental Management. With over 30 years' experience in developing and delivering geotechnical and geo-environmental projects, he is also a UK Registered Ground Engineering Professional (ROGEP).
Paul will work collaboratively with our existing geo team in Northampton whilst building our resource in Birmingham to enhance our coverage across both the east and west Midlands.
Highly experienced in leading multi-disciplinary engineering teams delivering transportation, civils, structural, survey and ecological outcomes, Paul has a strong track record in the residential, academic and transportation sectors. He has practical experience of large-scale remediation of chemical works, former coking works, gas works, landfill sites and hydrocarbon spillages.
He has previously been the project lead for various technical due diligence appraisals on sites across the UK for Homes England in addition to being a framework director investigating and assessing highly contaminated sites for the Environment Agency. Paul has also acted for the University of Nottingham, designed remedial works on a former coke production site for Miller Homes, been a member of an earthquake response team in New Zealand, and acted as an expert witness on numerous residential developments.
Dr Martin Cross joins Hydrock in the role of Technical Director (Geotechnical Engineering). Martin will have a roving role supporting our teams in Manchester city centre, Hale and Stoke-on-Trent, as well as growing our business in Yorkshire and the north-east. As part of our fast-growing team in the north, Martin will support Regional Director, Danny Hope in the delivery of geotechnical and geo-environmental engineering across northern England.
Martin is a Chartered Engineer, Geologist, Scientist and Environmentalist, he is also a Specialist in Land Condition (SiLC) and is registered as a Geotechnical Adviser with the Institution of Civil Engineers UK Register of Ground Engineering Professionals (RoGEP). Martin joins Hydrock from Golder Associates and was previously with AECOM and Atkins.
Martin has over 35 years' experience working on major UK civil engineering infrastructure and development projects. His career track record includes advising on various nuclear decommissioning projects at Sellafield, advising Urenco at Capenhurst, Peel on West Float at Wirral Waters, as well as projects including Crossrail, the Mersey Tidal Power project, the Thames Water Ring Main, London Underground Stations upgrades and the Thames Tideway Tunnel.
Martin was awarded the George Stephenson Gold Medal by the Institution of Civil Engineers in 2018 for his work on the Wallasea Island Wild Coast project in Essex. This involved the transformation of 670ha of arable farmland back to coastal marshland. It has been heralded as one of the UK's best examples of sustainability in civil engineering as 98% of the excavated tunnelling material derived from the Crossrail project was reused – with almost half of it shipped – to construct Europe's largest nature reserve.
Speaking about these appointments, Dr Scott Elliott, Hydrock's national director for Land Quality, said: "The appointments of Paul and Martin is illustrative of the talent we can attract to Hydrock reflected by the reputation we have established for both site investigation, environmental risk assessment and geotechnical design. In particular, our early-career professionals will really benefit from their experience."
"Paul joins us at an exciting time as we grow our multi-disciplinary office in the centre of Birmingham. With our existing strong geo team in Northampton, whose work is predominantly in central southern England and the East Midlands on schemes such as East Midlands Gateway, major residential developments and major logistics developments for clients such as Gazeley, Paul will now be able to grow our capability through the West Midlands as well.
"Martin joins a very strong team in the north, who are working on some major brownfield and industrial sites throughout the north. Their track record in 2018 included risk assessments and remediation design to inform the delivery of the Trafford Park Metrolink extension, ground investigations for Peel Land and Property for a manufacturing facility in Ellesmere Port and a number of major brownfield mixed-use regeneration projects from as far and wide as Heysham, Durham, Leeds and Liverpool."