Back to News
Roger Bareham achieves role of Conservation Accredited Engineer
12th Nov 2018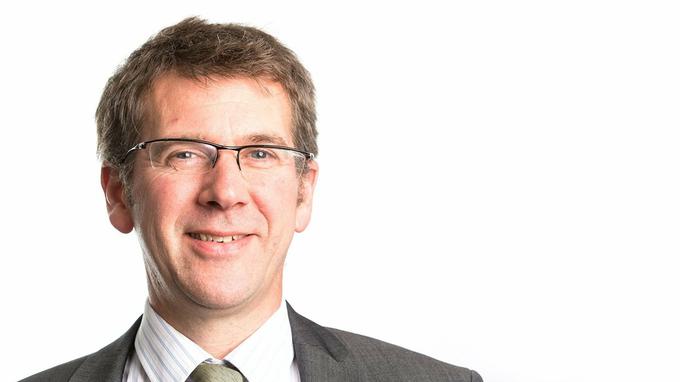 Roger Bareham, an experienced Technical Director in our structural engineering business, is celebrating passing the rigorous industry assessments to be recognised as a Conservation Accredited Engineer.
To raise the standard of conservation engineering across the industry, the Institution of Civil Engineers (ICE) and the Institution of Structural Engineers (IStructE) have worked together to establish the Conservation Accreditation Register for Engineers (CARE). This lists those individuals who demonstrate an advanced level of understanding and competency in the application of conservation of historic structures and sites within the construction process.
Roger has successfully completed the thorough assessment programme set by ICE and IStructE drawing on a rich vein of experience from his career at Hydrock. His impressive track record includes acting for City & Country on The General, the sympathetic transformation of the former Grade II listed Bristol General Hospital into stunning new living space, the refurbishment of the Grade I listed Bristol Old Vic and the conversion of various buildings at Royal William Yard in Plymouth.
Commenting on his success, Roger said: "I'm thrilled to gain this formal recognition of my own heritage experience, and by association the confirmation of the credentials that Hydrock has with respect to managing historic structures.
We have an enviable track record of working directly on heritage assets to sympathetically restore them, extending their use and value for the enjoyment of future generations. In addition, our work frequently involves sites that are adjacent to heritage and listed assets and this requires great care to embrace and celebrate these structures in an ever-evolving built environment."
CARE uses the International Council on Monuments and Sites' Guidelines as the basis for assessment of each candidate's experience and expertise. The resultant Register, which can be accessed via the ICE website, is for the owners or custodians of historic assets and is intended to provide confidence to these bodies and the public that the specific activity being undertaken by the registrant will reflect current best practice. It is often used as a funding pre-qualification on heritage projects and as such enables Hydrock to provide our expert support on workstreams in this sector.
The assessment process that Roger has undertaken confirms his appreciation of a variety of factors, including cultural significance, aesthetic qualities, appropriate investigation and understanding of materials, the social and financial issues and how to implement and manage conservation works.