Back to News
Experienced structural engineer, Lynsey Laycock, joins Hydrock
27th Jul 2021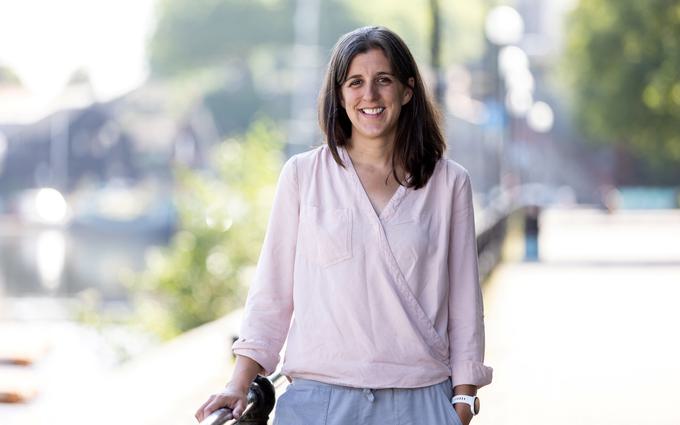 We are delighted to announce that Lynsey Laycock has joined Hydrock as a Technical Director in our Structural & Civil Engineering team to lead a number of our project teams in their delivery of significant schemes across the UK.
With over 15 years' experience, Lynsey joins Hydrock from Webb Yates where she successfully established their Bristol office having previously worked for the same business in London for five years, earlier in her career. Lynsey has also previously worked for Atkins in their energy business.
Lynsey has broad sector experience which includes logistics, nuclear facilities, commercial and major masterplan sites. Her career track record includes the structural design of the BA Premia Link at London Heathrow, White Lodge Business Park in Norwich for The Crown Estate, Mann Island on Liverpool's waterfront and working with EDF Energy on the Japanese Earthquake Response programme to review facilities at Sizewell B and other nuclear facilities following lessons learnt from the Fukushima accident.
Speaking about Lynsey's appointment, Jason Walker, Director in our Structural & Civil Engineering team, said, "We're delighted to welcome Lynsey to Hydrock. Lynsey has built a reputation as a strong people-person, developing great relationships with clients and also nurturing and developing delivery teams to ensure client's needs are fully understood and solutions are developed effectively and to time.
"With a reputation for thinking creatively to achieve optimal structural solutions, Lynsey's experience will be extremely valuable to us across a number of key sectors, but especially within our national team focusing on the logistics and distribution sector."
Commenting on her appointment, Lynsey said: "It's such a great feeling to join Hydrock. It's been a really warm welcome and I've appreciated being included so swiftly into company-wide groups to discuss our strategic approach to key sectors and clients.
"For me, success is when we can find design focused solutions to make the structure part of the architecture, enhancing both the elegance and the sustainability of the space. It's also enabling our teams to work collaboratively, creatively and with a proper understanding of our client's needs, and I hope to bring my passion for these things to Hydrock."