Back to News
Former KPMG Partner and Board Member, Ronnie McCombe joins Hydrock as Non-Exec Chairman
11th Nov 2020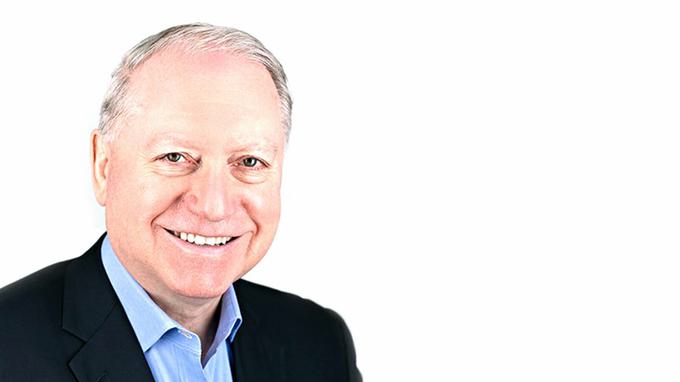 We are delighted to announce that Ronnie McCombe, a former senior Partner and member of the Board at KPMG has joined Hydrock as our Non-Executive Chairman.
Trained and qualified as a Chartered Accountant with Arthur Andersen in Ireland, Ronnie has worked internationally and held a number of senior leadership roles at KPMG in London for over 20 years.
In his career with KPMG, Ronnie led global multi-disciplinary client service teams advising FTSE-listed companies on their assets, their human capital and on major transformational programmes for their brands.
In 2019, after serving on the UK Board of KPMG, Ronnie left to start a non-executive career. He currently has a number of Chair/NED roles with private equity backed growth companies specialising in professional services consultancy and human capital with a reputation for disrupting traditional business models in their sectors.
As non-executive Chairman, Ronnie will work with Hydrock's existing Board to drive forward the next stage of the company's growth. Ronnie's vast experience of working with innovative and fast growth companies, as well as his knowledge of acquisition programmes, will bring great value to Hydrock as we continue to extend our UK and international footprint.
Speaking about Ronnie's appointment, Hydrock's Chief Executive, Dr Brian McConnell said: "We are delighted to have attracted someone of Ronnie's calibre to our business. With his track record in executive management, his knowledge of consulting and people businesses and his experience of growing multi-disciplinary client service teams, he will be a real asset to us both around the boardroom table and also into the business as we continue to establish ourself as the advisor of choice with our clients.
"Ronnie is extremely well-networked into the boards of many leading FTSE-listed organisations and I for one, look forward to working with him to deepen our relationship with clients and offer even greater value, especially around the energy and sustainability agenda."
Commenting on his appointment, Ronnie McCombe said: "In a consulting business, the importance of people and culture cannot be under-estimated. There is a vibrancy about Hydrock's brand, and the growth they've achieved, even in this toughest of years, is a credit to everyone in the business. I'm excited to work with the team to offer my experience on how to continue to evolve the brand, grow client relationships, extend multi-disciplinary delivery and act as a link to a range of FTSE and public sector organisations.
"I'm naturally delighted to be given this opportunity to work with the Board and be part of the team shaping the next exciting chapter in Hydrock's development."