Back to News
Double hire for Hydrock as experts in data centres and building physics join the business
30th Nov 2020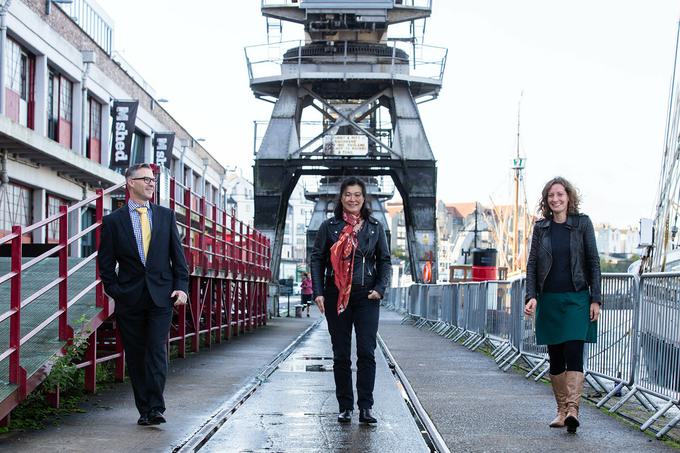 Hydrock is delighted to welcome Chris Jones as Technical Director and Annie Marston as Associate to our Building Performance Engineering team in Bristol. They both bring their experience of making buildings as efficient as possible.
Chris has particular experience of data centres. That knowledge enables him to advise on recovering rejected heat for reuse in district heating networks, replacement standby generators, fire detection and suppression systems and detailed thermal modelling for cooling and sustainability purposes.
He is a CIBSE registered Chartered Engineer, Low Carbon Consultant and Energy Assessor with a background in electrical and mechanical engineering,
Annie's focus will be on making new and existing buildings smarter, more energy efficient and comfortable to occupy. Having spent a decade working in the USA, Annie returned to the UK to bring detailed HVAC and controls modelling to a wider audience, especially in relation to existing buildings.
She is a technical expert in building simulation and building physics, specialising in energy modelling, thermal comfort modelling, daylight simulation, natural ventilation strategies, CFD, and HVAC controls and post occupancy modelling.
Commenting on the appointments, Eva Mills, Divisional Director of our Building Performance Engineering team, said, "It's an exciting time to be a building performance engineer. The property industry recognises that there is a need to improve the efficiencies and the sustainability credentials of individual buildings to meet user demand and the requirements of investors who are increasingly focused on ESG criteria. With Chris and Annie in our team, we have further strengthened our credentials in helping our property clients make the operation of their buildings highly efficient."