Back to News
Aerospace Bristol leads the way in multiple award short-lists
4th Apr 2018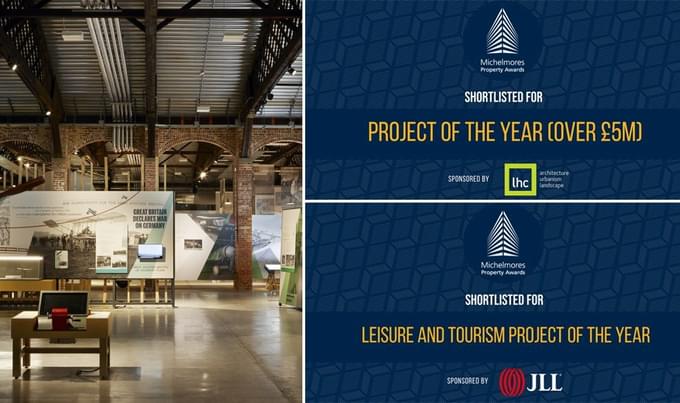 A major scheme led by our Bristol structural engineering team is short-listed in two award categories for the high-profile south-west Michelmores Property Awards. Three further schemes that Hydrock has contributed to are also shortlisted in a number of categories.
Our work with Kier at Aerospace Bristol, a new heritage and learning centre to house and celebrate Concorde and Bristol's aviation history, has been shortlisted for the Leisure and Tourism Project of the Year awards and Project of the Year (over £5m). These awards celebrate outstanding property and construction projects across Bristol, Devon, Somerset, Dorset and Cornwall under the direction of leading south-west law firm, Michelmores.
Hydrock is also a finalist for:
National College for Nuclear, Southern Hub, Project of the Year (over £5m) and Education Project of the Year categories. Our Building Performance Engineering team provided a full suite of building services design.
Beckley Point, Alternative Property Investment of the Year category. A 22-storey student accommodation project which our Building Performance Engineering team also delivered the detailed design on.
Speaking about these achievements, Jerry King, Hydrock's director of structural engineering said: "Michelmores Property awards are a great showcase of the quality of projects in and around the south west. It is a privilege to share the spotlight with so many valued clients and project partners to celebrate the fantastic work being done across the region."
Emma Honey, Head of Property at Michelmores, said of the 2018 short-list: "This year's shortlist comprises some very striking property projects and shows the South West property and construction industry continues to be a real powerhouse of innovation."
The awards ceremony is at the University of Exeter on 7th June and Hydrock will be strongly represented both in association with these projects and from across our south-west teams as a whole.
Further details on our work at Aerospace Bristol can be found here.