Back to News
Consultancy of the Year award win at the Cardiff Property Awards
29th Mar 2021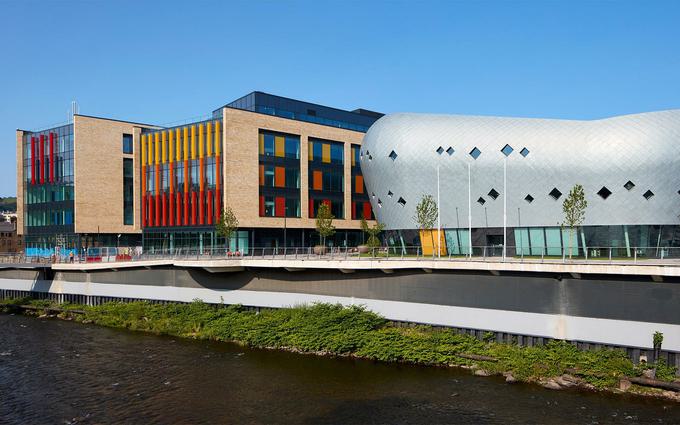 For the second consecutive year, we're delighted to announce that Hydrock has been recognised at the Cardiff Property Awards, winning 'Consultancy of the Year' and highly commended in the 'Employer' category, at a virtual ceremony which took place on the 26th March.
Our 50-strong multi-disciplinary engineering teams in Cardiff are at the heart of the property sector in South Wales. Since Hydrock opened the office five years ago, the team has made an enormous impact on the city and wider region in that time. Our projects contribute long-term value for communities across the region.
A particular highlight has been the Llys Cadwyn redevelopment with the phased handover of the £40m project taking place throughout 2020. It acts as a gateway to the strategically important town centre of Pontypridd and will be the catalyst for its transformation, setting a benchmark for future projects across the region. The BREEAM Excellent rated development is creating new jobs and will provide quality community engagement for local residents.
The Techniquest extension, restoration of the Port Talbot Plaza cinema and the Hafod-Morfa Copperworks redevelopment are further examples of the impact made by our engineers, as they continue to foster a particular reputation for quality regeneration projects across South Wales, focusing on bringing well-known and iconic buildings back to life.
On winning the award, Daniel Beynon, Regional Director in Cardiff, said "We're absolutely thrilled to have won 'Consultancy of the Year'. Our team is passionate about the work they do to contribute to the development and regeneration of Wales. Being highly commended as an 'Employer', reflects our culture of investing in the health and wellbeing of our people."
The judges at the Cardiff Property Awards said "Hydrock's high-performing workforce bring buildings and businesses to life, whilst succeeding with its own increased year-on-year sales, customer satisfaction and a fast-growing portfolio cements it as a progressive consultant"
Many congratulations to all the finalists and winners at this year's Cardiff Property Awards.