Back to News
Two flagship Hydrock projects shortlisted in prestigious BCIA awards
3rd Aug 2020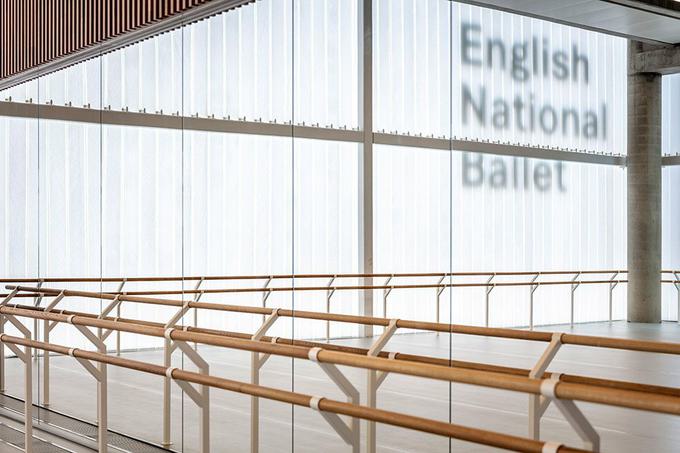 Two of Hydrock's most significant projects have been shortlisted in the British Construction Industry Awards (BCIA), the most prestigious national awards in the built environment sector: The Wave and English National Ballet.
Both projects are shortlisted in the 'Cultural and Leisure Project of the Year' category, against an equally impressive set of eye-catching projects.
Hydrock has been involved in bringing The Wave to life since its crowdfunded beginnings in 2012. In collaboration with Spanish technology partner, Wavegarden, we provided a full complement of multidisciplinary engineering services to take this ground-breaking inland surfing destination from vision to reality.
The new headquarters for English National Ballet and English National Ballet School in east London opened in 2019. Hydrock acted as the M&E and structural engineering designer for this state-of-the-art, purpose-built new home for the company.
The BCIA awards, supported by the Institution of Civil Engineers and the industry-leading publication, New Civil Engineer, recognise and reward excellence in project delivery and the delivery of outstanding outcomes for society. They also recognise and reward the work of the whole project team – client, architect, design engineer and contractor.
Reflecting on the two short-listings, Graham Munday, Marketing Director for Hydrock, said: "Alongside our project partners, we're really excited that our contribution to these two flagship projects has been recognised with a shortlisting in the nationally significant BCIA awards.
"We're delighted to work on such unique projects that centre wellbeing, connection to nature and the arts – providing the public with great spaces to engage and connect with activities like surfing and ballet. From The Wave's stunning and accessible surfing lake and clubhouse, to the transformational space English National Ballet now have to share more outstanding ballet than ever before, we're proud to see our projects represented in this category."
The award winners will be announced in a ceremony in London on 28th October.