Back to News
Hydrock wins 'Best Place to Work' at inaugural Construction Investing in Talent Awards
13th Dec 2016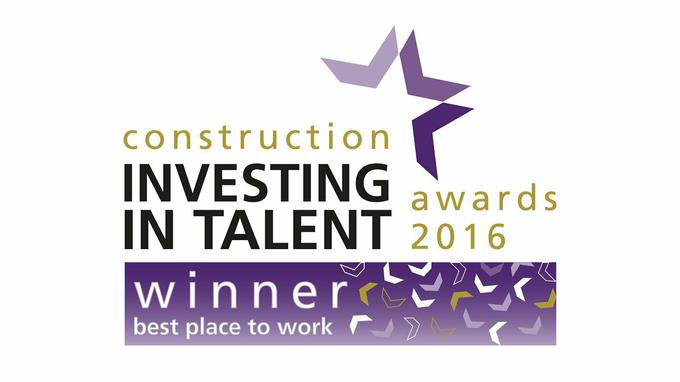 On Thursday, 8 December, Hydrock celebrated winning the award for Best Place to Work at the inaugural Construction Investing in Talent Awards organised by leading industry publications, Construction News and New Civil Engineer, part of EMAP.
At a glittering event at the Grosvenor House Hotel, London, the awards recognised individuals and teams who work to attract and retain the best talent in the industry.
The judges, representing HR and talent experts from both inside and outside the industry, were really impressed by Hydrock's emphasis on fun and family values and the personal touches, such as our Managing Director, Brian McConnell's 'Curry Tour' which helps every employee to connect with Brian. The judges also commented that the focus on wellbeing was evident through annual wellbeing bonuses which translated into admirable health and safety outcomes.
Commenting on Hydrock's success at the awards, Brian McConnell said: "This is a fantastic endorsement for the values and ethos of our company and the hard work and spirit of our people. Against stiff industry competition, to receive the title of Best Place to Work in our industry sector sends a very strong message about our values and our culture, and we are very proud to be recognised in this way."
Tom Fitzpatrick, acting editor of Construction News said: "This industry needs to recruit 200,000 new people in the next five years and while it has taken criticism in the past for its approach to recruitment and image, the winners of all these awards have proved they can inspire and challenge the status quo and make the construction industry a place where anyone can work and have a successful career."