Back to News
Short-listed for two New Civil Engineer awards in 2020
17th Aug 2020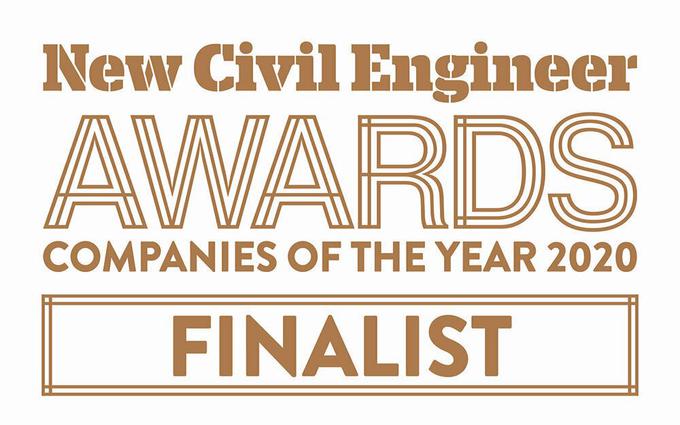 Hydrock has been short-listed as a finalist in two categories of the New Civil Engineer Companies of the Year Awards 2020.
The two categories we are short-listed for are 'Leader in Health, Safety and Wellbeing and 'Impact in Cities'.
These high-profile engineering industry awards are run by New Civil Engineer (NCE), recognising and celebrating the most innovative, impactful and inspirational firms operating in civil engineering.
Speaking about our short-listing in the health and wellbeing category, Dr Brian McConnell, Hydrock's CEO, said: "Having won this category in 2019, we are delighted to be short-listed again in 2020 recognising our continued commitment to the health, safety and wellbeing of our staff. It's a fundamental part of Hydrock's DNA, and our approach includes trained wellbeing champions in every office; a free, 24/7 Employee Assistance Programme and a dedicated wellbeing budget. We've gone from strength to strength since launching our wellbeing initiative in 2018 and I'm delighted to see our continued approach recognised in this short-listing for a major industry award."
Graham Munday, Marketing Director, added, "Hydrock has grown enormously over the last 25 years, influencing projects in cities across the UK including Manchester, Birmingham, Cardiff, Bristol and London. Our multi-disciplinary engineering design focuses on unlocking complex urban sites, combining our expertise in transport planning, flood risk, acoustics, air quality, site investigation, structural design and building services to ensure every new development we work on positively impacts on a city and its residents for years to come, so we are delighted to be short-listed for an award that recognises the impact we make on cities."
The winners will be announced on 26 February 2021 at The Brewery, London.