Back to News
Hydrock ranked 13th in The Sunday Times 100 Best Companies to Work For
27th Feb 2015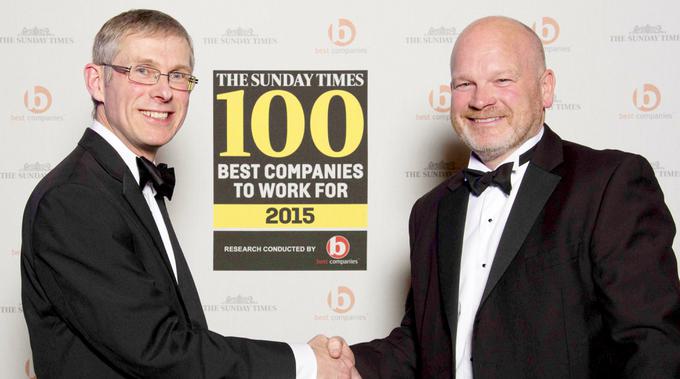 Hydrock, is celebrating being ranked 13th in the 2015 Sunday Times 100 Best Companies to Work For, published on 1st March.

The annual ranking is widely acknowledged as the most searching and extensive research into employee engagement in the UK. All the scores and ratings that are assessed to compile the lists are based on employee opinions.

Commenting on the achievement, Dr Brian McConnell, Managing Director, said: "We are thrilled to be ranked in the top 15 in this highly prestigious listing. It's a recognition of the importance we attach to investing in the wellbeing and motivation of our most valuable asset – our people.

"As a 400-strong company, we aim to offer our employees a challenging and interesting work agenda focused on shaping the future of the built environment, and in addition we look to provide a family-oriented, healthy work/life balance.

"Our commitments range from simple things such as the provision of fresh fruit in the office and encouraging our people to compete in various sports and charitable ventures, through to hosting a Challenge Day that brings together all our staff for team-focused activities and briefings on the strategic direction of the business" said Brian. "We want a company where our staff are encouraged, developed, praised and rewarded."

A total of 1,050 organisations registered to take part in the four surveys and in the 100 Best Companies listings, Hydrock is the highest ranked company in its sector.

The success of Hydrock's ranking is reflected in the company's positive employee engagement statistics. Employee satisfaction levels have increased year on year for the last five years and reached 79.1% in the 2014 employee survey. Hydrock's employee retention levels are 15% higher than industry average and the sickness rate is 90% lower than the British average.


The complete listing in The Sunday Times is available online at www.thesundaytimes.co.uk/best100companies.