Back to News
Sarah Hey crowned Best Young Professional at the Brownfield Awards 2020
20th Nov 2020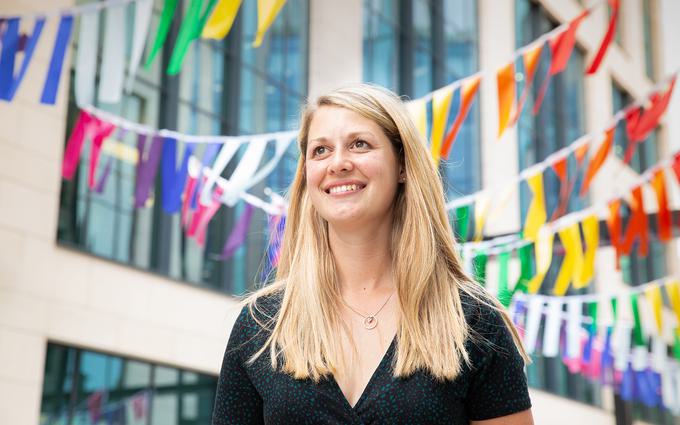 We are extremely proud that our geo-environmental consultant, Sarah Hey, has been recognised as Best Young Brownfield Professional at this year's Brownfield Awards, which are dedicated to recognising best practice in the brownfield, regeneration and contaminated land industry.
With seven years in the brownfield sector under her belt, Sarah gained chartership to The Geological Society last year and is ultimately working towards gaining SiLC accreditation.
She has been involved in a number of complex projects that have had significant contamination issues, which has helped her understand the interaction between the scientific 'chemical' and the engineering 'geotechnical' aspects of this sector. She particularly enjoys seeing the sites she works on progress from being derelict, underused and unsafe to safe sites which improve environments, benefit local communities and create jobs.
She brings her passion for the technical side of the job to her daily activities at Hydrock too, creating her site diary videos, getting involved with STEM activities and volunteering for our internal Sustainability Working Group.
Commenting on her win, Sarah said: "I am absolutely over the moon to have won Best Young Brownfield Professional, it is certainly one of the best achievements I have ever received in my career as a geologist. It was unfortunate this year that the event could not be held in London like it normally would. However, Environment Analyst did a great job at hosting a virtual ceremony and it was great to network with friends who I haven't seen all year."
Joining Sarah in celebrating this morning is Regional Director for our Manchester office Danny Hope, who said: "Sarah never fails to impress me with her enthusiasm for our profession. She is keen to get involved in all aspects of our work from the technical aspects and business development through to delivery of good quality work to the satisfaction of our clients. Sarah appreciates the opportunities that she has had herself and is always first to offer support and mentoring for more junior members of staff. This goes not just for our land quality team but also the wider multi-disciplinary office."
Divisional Director Scott Elliot added: "Sarah's attitude and contribution towards her job, her industry and her profession are exemplary. She is a true role model for any aspiring brownfield professional and this award is fully deserved."
Many congratulations again from all of us at Hydrock, Sarah!