Back to News
The Wave shortlisted for two Construction News Awards 2020
17th Mar 2020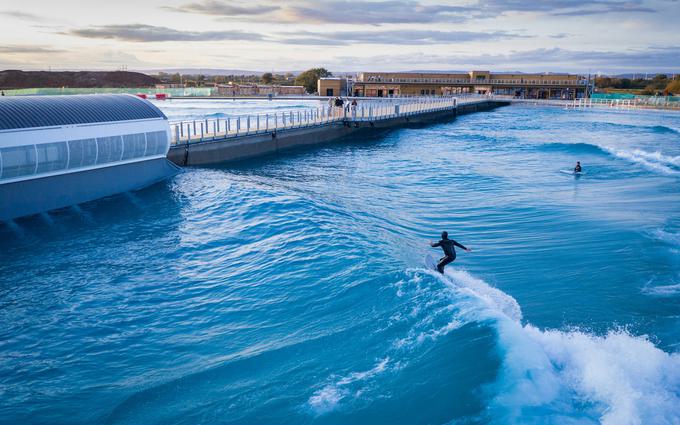 We're delighted that The Wave Bristol has been shortlisted in two national Construction News Awards categories, as announced last week.
Flagship Hydrock project The Wave Bristol has been shortlisted in both Sustainable Project of the Year and Project of the Year (£20 – £50m) categories.
Led by Hydrock's Strategic Projects team, we provided a full range of multi-disciplinary engineering services on this visionary inland surfing destination just outside Bristol. As this ambitious project uses cutting-edge Wavegarden 'Cove' technology to provide up to 1,000 waves per hour, our engineering expertise was instrumental from concept stage through to detailed design.
The £25m surfing lagoon is powered by 100% renewable electricity, and wherever possible, environmental concerns were taken into consideration when choosing materials and methods of construction. Our team provided innovative design solutions throughout the process to minimise the site's carbon footprint.
The Construction News Awards celebrate the very best companies, projects and achievements of the industry over the last 12 months.
This year's awards are scheduled to take place in London in July. Watch this space for further news.
Interested to find out more? Take a look at our short film, below: Hydrock and The Wave.