Back to News
Aerospace Bristol wins two prestigious RICS South West awards
18th May 2018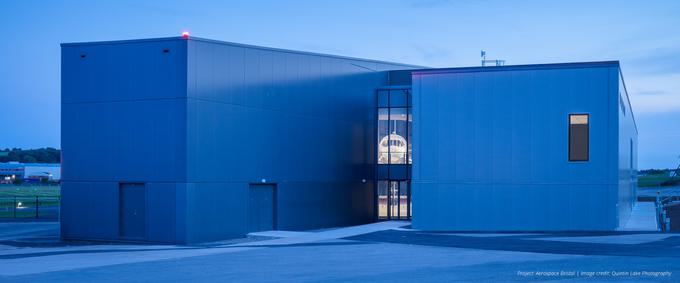 At last night's RICS south-west awards at Ashton Gate stadium, Aerospace Bristol triumphed by claiming the award for Project of the Year in addition to winning the Tourism and Leisure category.
It was a proud moment for Hydrock as the civil and structural engineers on this £19m heritage museum and learning centre, at the heart of which is the new hangar that displays the world-famous Concorde aeroplane.
The citation at the awards ceremony referenced the collaboration between all the project partners, including Kier and Purcell architects, to create a building that connects future generations with Concorde's history and legacy and celebrates over a century of aerospace history.
Speaking about the two award wins, Hydrock's divisional director for structural engineering, Jerry King, said: "I'm so pleased for all those involved in creating Aerospace Bristol and securing the funding that their vision is being recognised in this way. It's a project that is very close to my heart too, as my team influenced the structural design to help enable this scheme to be commercially realised.
"One of the great satisfactions of design engineering is the realisation of your work. To see and hear the joy of so many people who now visit this learning and tourism centre – including colleagues around me at work – is really heartening. I'm very proud of what we all achieved for Aerospace Bristol."
Learn more about our precision engineering on Aerospace Bristol.