Back to News
Hydrock projects feature in RIBA regional shortlists
9th Jun 2020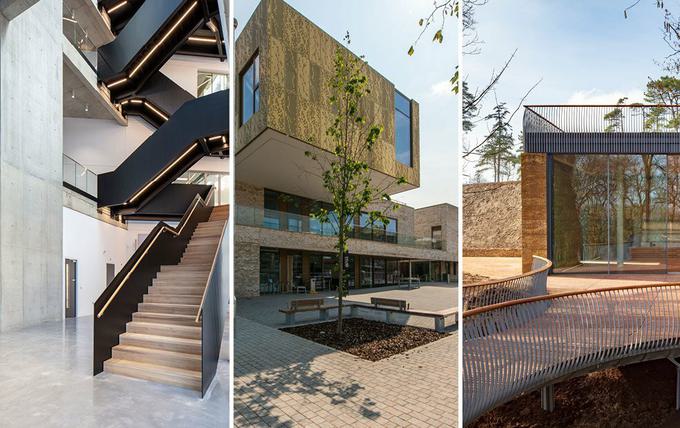 We're delighted that three Hydrock projects have been shortlisted in this year's regional RIBA awards, which celebrate architectural talent.
One of our flagship engineering projects, the new headquarters for English National Ballet has been shortlisted in the London category. Through all RIBA design stages, 1 to 7, Hydrock acted as the M&E and structural engineering designer for the fit-out design of the state-of-the-art, purpose-built new home for English National Ballet.
In the south-west category, Mulberry Park Community Hub and The Story of Gardening have also been shortlisted.
We delivered the structural engineering design for Mulberry Park Community Hub, a strikingly designed community facility in Bath that includes a 210-place primary school, 70-place children's nursery, café, clinic, fitness suite, business enterprise spaces, flexible spaces for community uses, and a 4G pitch and multi-use games area outside the facility.
For The Story of Gardening, a multi-disciplinary Hydrock team supported the design and construction of an underground museum showcasing the history of gardening at The Newt working country estate on the historic Emily Estate in Somerset. Our structural engineers also worked on the design of a sculptural footbridge leading to the museum.
We're delighted to see these projects shortlisted and thank Glenn Howells, BDP and Stonewood Design for leading the entries.
Images (L-R): English National Ballet: Tom Green Photography, Mulberry Park Community Hub: BDP, The Story of Gardening: Craig Auckland/Fotohaus.