Back to News
Amy celebrates student award during work experience at Hydrock
12th Jun 2019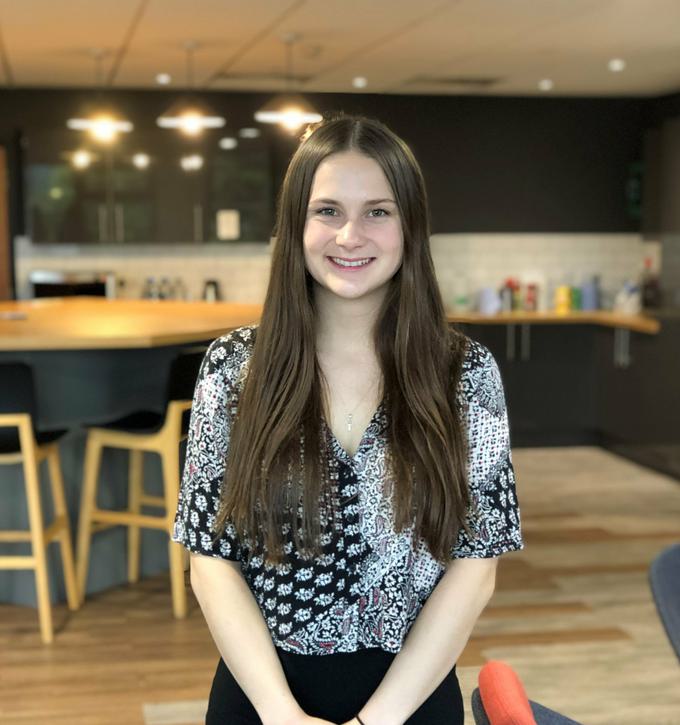 University of Bristol student, Amy Menzel is completing a week's work experience with Hydrock and capped it by scooping a prestigious Women in Property South West Student Award last night.
At last night's Women in Property (WiP) South West Student Awards in Bristol, sponsored by Hydrock, second year University of Bristol student, Amy Menzel was one of the two winners from the region who will now go forward to the national awards at Claridge's in London in September.
Amy, from Hertfordshire, is studying for a Masters in Engineering, specialising in civil engineering, and is completing a week's work experience in our structural engineering team in Bristol.
It's been a hands-on week for Amy in our team. Working alongside our project engineers she has been designing a steel structure for a new school. Describing her week at Hydrock, Amy says: "I am thoroughly enjoying my time with Hydrock. At university, I've studied the concept of designing beams and columns, but this has given me the real life opportunity to put my learnings into practice and use new forms of software."
Amy was nominated for the highly sought after Women in Property Student Awards by her head of civil engineering at the University of Bristol. She impressed the judges with her presentation entitled 'My time on site and what it taught me about the construction industry'.
Amy presented her experience of spending eight weeks on the site of a luxury hotel development in Central London as part of her placement. It gave her a unique insight into the economic, environmental and social challenges that our industry still faces. She highlighted these to the judges with specific observations and offered ideas as to how the industry can become more caring, environmentally considerate and inclusive.
Amy is a STEM ambassador and spends time in schools encouraging the next generation, in particular girls, to consider engineering as a career choice. "I'm proud of the fact that I am creative and enjoy art, in fact alongside the usual A-level subjects that relate to a degree in civil engineering, I also have an A-level in Fine Art. I think it's a really positive message to give that creativity and arts-based studies are just as relevant to engineering as maths and physics" said Amy.