Back to News
Hydrock projects shortlisted for Construction Excellence South West 2020 awards
28th Jul 2020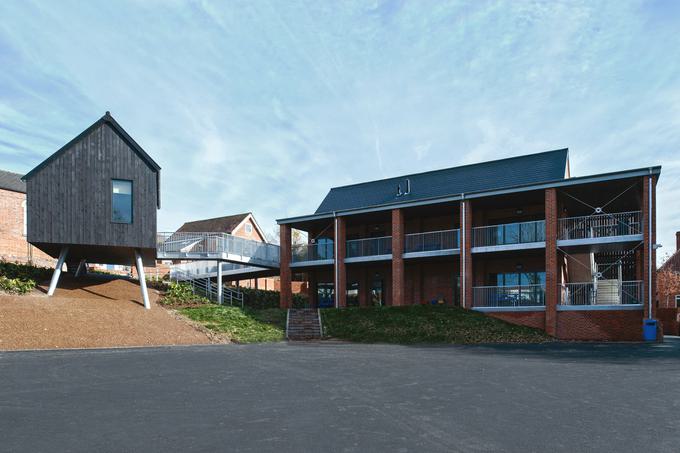 We're delighted that several Hydrock projects have been shortlisted in this year's Construction Excellence South West 2020 awards, which celebrate best practice in construction across the south west region.
One of our flagship engineering projects, The Wave has been shortlisted in the Civils Project of the Year category.
We provided a full range of multi-disciplinary engineering services on this visionary inland surfing destination just outside Bristol. As this ambitious project uses cutting-edge Wavegarden 'Cove' technology to provide up to 1,000 waves per hour, our engineering expertise was instrumental from concept stage through to detailed design.
Our other shortlisted projects include Wootton Basset Infant School in the Building Project of the Year category, and Bradford Park Flats and Bristol Airport Southside Capacity in the Integration and Collaborative Working category.
Our civils and structures and geotechnical teams helped Wiltshire Council transform an existing primary school in Wootton Basset, providing engineering services for a 'treehouse library' and a new two-storey timber-framed classroom building.
We worked with Curo and Mi-Space to provide M&E engineering and fire safety services for the £4.5 million refurbishment of Bradford Park flats in Bath, a scheme featuring 48 flats across three blocks.
At Bristol Airport we provided civil and structural, and geotechnical services for several elements of expansion at the airport, including a new aircraft taxiway, and major reconfiguration of access roads into a long stay car park, coordinating plans with a new car rental centre, admin building, and staff car parking facilities.
We're delighted to see these projects shortlisted and thank all our project partners for leading the entries.