Back to News
Hydrock wins landmark hotel development in Bristol's Historic Quarter
30th Apr 2018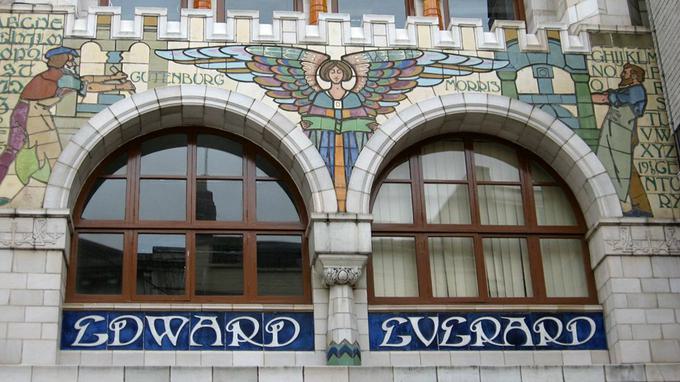 Hydrock has been appointed by property development and investment company, Artisan Real Estate Investors to convert a vacant office block into 4-star hotel in Bristol's historic quarter.
The 10,000 sq m Broad Street site was home to Edward Everard's Print Works, built in 1900, which was demolished and rebuilt as NatWest Court in the 1970s. The printwork's original entrance façade, tiled in a distinctive Art Nouveau tribute to Britain's arts and craft movement, is now Grade II* listed. This will form a unique grand entrance for the hotel.
In partnership with Alec French Architects, Hydrock will provide mechanical and electrical engineering, acoustic, fire, flood risk, transportation and sustainability services, to help convert the office space behind the entrance into a 250-room hotel for the Dalata Hotel Group, a European boutique hotel operator.
The site will also feature a five-storey residential block of one-bed and studio flats, a three-storey block of serviced apartments and several retail units.
Graeme Smith, Technical Director in Hydrock's Building Performance Engineering business, said: "Hydrock is proud to be associated with this landmark project in Bristol, and is embracing the challenge of providing a range of engineering services to redevelop a neglected part of the city centre's oldest quarter."
At these early stages of the project we are working closely with Artisan Real Estate and Dalata to apply the design standards to this building and establish the most suitable means of adapting the existing building to its change of use.
Artisan Real Estate Investors specialise in mixed-used, brownfield site developments.