Back to News
Hydrock receives double RoSPA Gold Award for health and safety practices
24th Apr 2018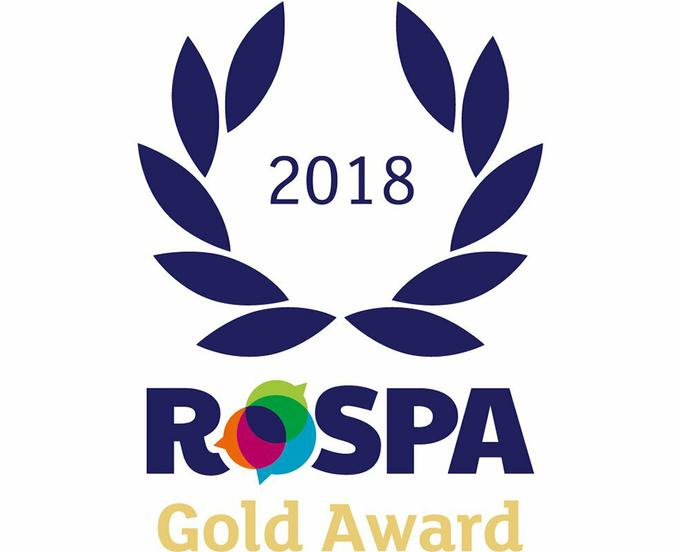 Hydrock has won two prestigious Gold awards in recognition of its continued best practice approach to health and safety from the Royal Society for the Prevention of Accidents (RoSPA).
The RoSPA Gold award has been handed to our overall Hydrock consultancy business as well as our geo-environmental and geo-technical business division. This represents the third consecutive year that our Geo engineering department has won gold and the second consecutive year in which our UK-wide consultancy business has won gold.
The internationally-renowned RoSPA Health and Safety Awards is the longest-running industry awards scheme in the UK.
The RoSPA Awards scheme, which receives entries from organisations around the world, recognises achievement in health and safety management systems, including practices such as leadership and workforce involvement.
Hydrock's Health and Safety Director, Jon Rayner, said: "We're extremely proud of our double Gold award win this year. To be consistently recognised in this way is a testament to our commitment and the continued performance of our staff in relation to health and safety matters.
"Working on numerous sites across the UK, our geo-environmental and geo-technical staff in particular, regularly conduct site investigations. They are often based on site where an awareness of the risks and the application of safety controls is paramount to protecting themselves, our sub-contractors and members of the public."
Julia Small, RoSPA's head of qualifications, awards and events, said: "The RoSPA Awards are the most highly-respected in the health and safety arena, with almost 2,000 entrants every year, and allow organisations to prove excellence in the workplace, demonstrating a commitment to the wellbeing of not only employees but all those who interact with it."
Hydrock's Managing Director, Dr Brian McConnell, said: "We have an excellent health and safety culture at Hydrock, it's a fundamental part of the Hydrock way. On behalf of our employees, I am delighted that our exceptional commitment and approach to health and safety has been recognised with more prestigious RoSPA accolades."
Hydrock will be presented with the awards during a ceremony at Hilton Birmingham Metropole hotel on Wednesday, 4 July, 2018.
For more information about the RoSPA Awards visit www.rospa.com/awards.