Back to News
Acoustics expertise supports plans for Manchester Waters Phase Two
20th Feb 2019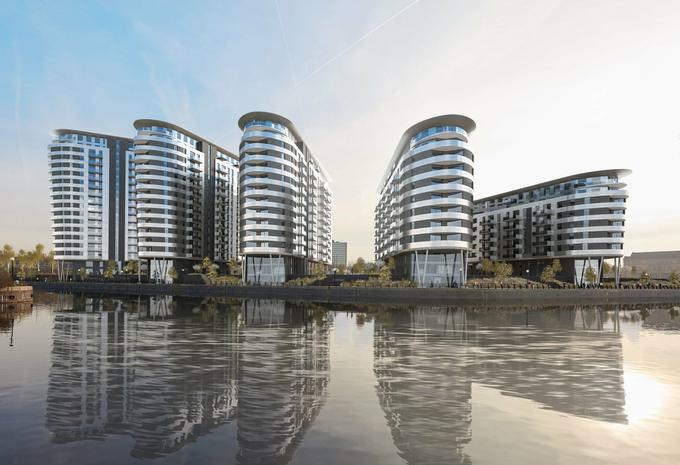 Acting for Turley, our acoustics team is supporting plans for the development of phase two of Peel's Manchester Waters scheme on the south-western corner of Pomona Island, close to the Salford Quays and Media City developments in Manchester.
Peel, in partnership with X1 Developments, has secured planning permission for three blocks of residential accommodation which will consist of approximately 526 high-quality apartments in a mix of one, two and three bedroom apartments and studios. Two other blocks, phase one, are currently under construction. Manchester Waters as a whole benefitted from an existing planning permission, and the plans have now been refreshed to achieve a higher quality development across the whole site.
Hydrock's acoustics team has delivered noise and vibration assessments to support the successful planning submission, with a particular focus on understanding and mitigating the noise impact on this residential scheme from the adjacent railway line. The team continues to be engaged in the acoustic design of the residential units.
Designed by architects, Falconer Chester Hall, the three new buildings follow a similar design to phase one, with a visual design influenced by their prominent canal-side setting. The blocks step up in height from the Salford Quays end of the islands and total 15,17 and 19 storeys.
Image courtesy of Falconer Chester Hall.