Back to News
Work completes on major logistics hub in Avonmouth
1st Dec 2017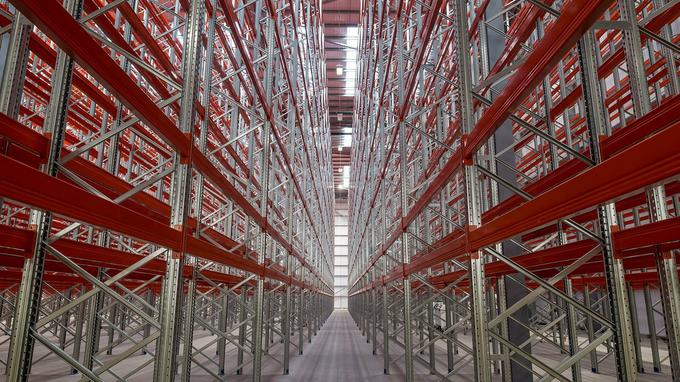 Hydrock's specialist logistics and distribution team has completed engineering work on a new 140,000 sq ft logistics hub for Davies Turner at Central Park, Avonmouth, near Bristol.
Davies Turner is an international freight forwarding organisation offering solutions by air, sea and road with a sophisticated logistics system across the UK. At Central Park, a 350-acre national logistics hub in Avonmouth, Davies Turner has acquired the freehold and built a new 140,000 sq ft hub for their business which includes 18m high racking for pallet storage.
The purpose-built facility offers logistics warehousing as well as multi-storey mezzanines suitable for the sortation, rework and fulfilment services for Davies Turner's growing logistics services for e-commerce and online retail business. The facility complements Davies Turner's existing premises in Bristol, and the company has recently acquired a second freehold site at Central Park.
Hydrock's structural engineers developed an efficient design solution to support construction specialists, Bowmer & Kirkland, on their tender design and ultimately delivered the designs for Bowmer and Kirkland following their contract award by Davies Turner.
Our structural designs took account of Davies Turner's use of specialist mechanical handling equipment and their requirements for very narrow aisle (VNA) racking with high point loads and defined movement (DM) flatness requirements. Our structural design of the mezzanine floors was coordinated in line with the fit-out solution.
Central Park is a prime logistics hub because it borders the M49 close to where the M4 and M5 intersect, it is close to both Severn River bridges and the park has its own dedicated rail terminal.
In addition to Bowmer & Kirkland, Hydrock worked on this scheme with AJA architects and QS, Trilogie CRE.
Images courtesy of Bowmer & Kirkland @bandkphoto.