Back to News
Hydrock on the strategic masterplan team for Cyber Central Garden Community, Cheltenham
13th Feb 2020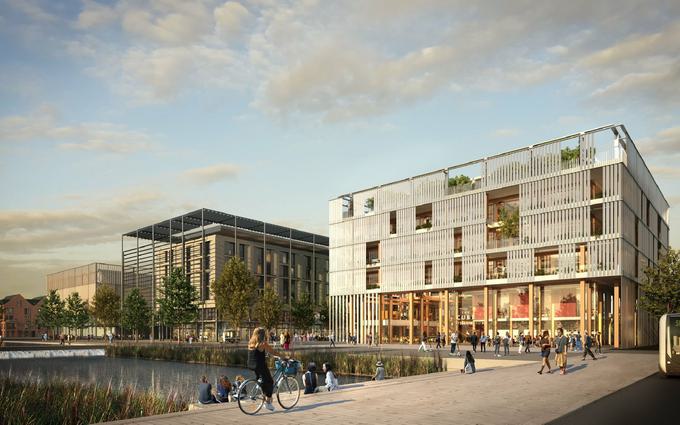 Avison Young has been appointed by Cheltenham Borough Council and Tewkesbury Borough Council to provide planning and development advice on a 132-ha site where the vision is to create a vibrant community, integrating hi-tech business, residential and leisure uses.
Working collaboratively with Avison Young and Allies and Morrison, Hydrock is providing specialist early stage advice on the engineering constraints and opportunities to guide the masterplan and inform the Supplementary Planning Document (SPD). Specifically, our multi-disciplinary team is advising on geo-environmental issues, flood risk, acoustics, air quality, odour, drainage strategies, transport planning and utilities. Our approach is coordinated by our dedicated in-house Strategic Projects team which in turn provides our client with a single point of focus for disseminating and discussing our findings and advice.
As a partnership between Gloucestershire County Council and GFirst LEP, Cyber Central aims to provide barrier-free knowledge-sharing and collaboration between industry, academia, government and the local community. As part of the Garden Communities programme, the site will deliver communities with local character, good employment opportunities and integrated and accessible transport. Homes England will be working with all the partners to deliver the project.
Stuart Penberthy who is coordinating Hydrock's input from our Strategic Projects team, said: "This is an innovative development that really puts Cheltenham on the map as a growing, thriving and ambitious place to live and work. It's exciting to be part of the team contributing to a masterplan which really is a blueprint for the future."
Public consultation on the draft masterplan and SPD runs until 17 February and can be accessed via:
https://cybercentral.commonplace.is
Contact: Stuart Penberthy
Image courtesy of AMM