Back to News
Hydrock appointed to support next phase of Sheffield Olympic Legacy Park
23rd Aug 2021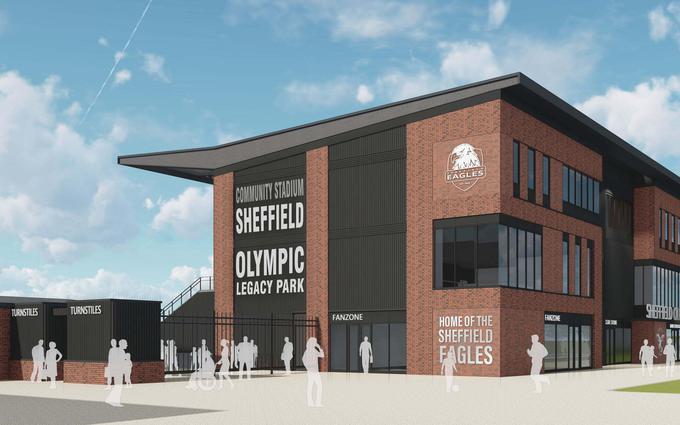 We've been appointed to provide integrated engineering design on the next phase of development at Sheffield Olympic Legacy Park, helping to create a high-performing community sports stadium to match the scale of ambitions of a leading professional sports team and the local community.
Sheffield Olympic Legacy Park is an economic development project with the vision to establish a world-class community for the health, wellbeing, sport and activity sectors. Working in conjunction with Legacy Park Ltd, Scarborough Group International has signed a development agreement with Sheffield City Council to build on the significant progress made to date by delivering a further 850,000 sq ft of commercial space, including an Enterprise Centre to support start-up and growing businesses in the health, wellbeing, sport and activity sectors.
Jon Anderson, Project Director at Scarborough Group International, said:
"We're pleased to maintain and extend our trusted relationship with Hydrock who have an exceptional track-record of delivering sustainable, futureproof solutions for the built environment. This will be critical on the latest phase of the vital regeneration at Sheffield Olympic Legacy Park and our plans to create an inspirational community that promotes enterprise, innovation and wellbeing."
Having secured funding for the development from OakNorth Bank, Scarborough Group International kicked-off the next phase of development with the delivery of a new Community Stadium, providing 23,000 sq ft of flexible business space and ancillary facilities combined with covered grandstand and a professional-quality artificial grass pitch.
John Blanchard, Director at Hydrock, said:
"Building on our earlier outline and design specification consultancy we've previously contributed, we're delighted to be part of this fantastic local project that, in the long-term, has the potential to make a significant impact on a global stage."
Our team's detailed mechanical, electrical and public health (MEP) designs through RIBA Stage 1-3 will ensure all the fundamental mechanical and electrical systems will enable the stadium to be used efficiently and sustainably, minimising energy and water consumption wherever possible.
Meanwhile, we've also been directly appointed by the project's main contractor, Yorkshire-based firm GMI Construction, to deliver fire engineering design from RIBA Stage 4 through to handover. Bringing experience of supporting large international stadia projects, including Al Rayyan in Qatar, our team will advise on a variety of areas which will ultimately ensure life safety in the venue, such as safe capacities, management of venues, escape routes and flow rates.
Chris Randall, Fire Engineer at Hydrock, added:
"We're delighted with our appointment on what promises to be an outstanding project delivering clear social value. The mixed-purpose aspect of the project is both a challenge and an opportunity for unique blended designs that our team is looking forward to delivering."
When completed in early 2022, it will become a permanent home to Sheffield Eagles Rugby League Football Club, as well as being available for community use
The wider project team includes Ares Landscape Architects, Whittam Cox Architects and Burnley Wilson Fish Cost Consultants.
"

We're pleased to maintain and extend our trusted relationship with Hydrock who have an exceptional track-record of delivering sustainable, futureproof solutions for the built environment. This will be critical on the latest phase of the vital regeneration at Sheffield Olympic Legacy Park and our plans to create an inspirational community that promotes enterprise, innovation and wellbeing

"