Back to News
Hydrock's Structures team helping to bring rapid charging stations for EV to the UK
2nd Feb 2021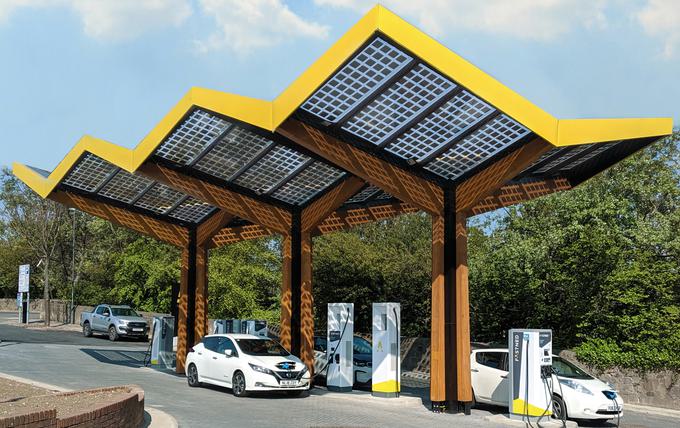 Hydrock's structural engineering team has been appointed by Fastned to adapt their unique rapid charging Electric Vehicle (EV) station design to UK regulations and ensure that the network can be rolled out across the UK.
Fastned currently owns and operates a network of over 130 EV charging stations in the Netherlands, Germany, Belgium, Switzerland and the UK. Our engineers have been working with the technical design team in the Netherlands to produce reports and model designs that can be rolled out across the UK.
Above ground, the charging station is a modular timber structure with a solar canopy designed to fit up to four vehicles for around 15 minutes per charge.
This will be their standard solution which will then receive sub-structure modifications depending on the exact geotechnical parameters of each site.
To date we have produced information for five sites in the north east around Newcastle and Sunderland.
Jason Walker, Technical Director for structural engineering at Hydrock, commented on the appointment: "As the UK collectively moves towards its sustainability goals, we're excited to embrace the challenges of such an innovative project. Hydrock is looking forward to supporting Fastned in realising their goal of creating a UK-wide EV rapid charging network."
Image courtesy of Fastned.