Back to News
Hydrock confirmed as structural engineers at science park
20th Jun 2015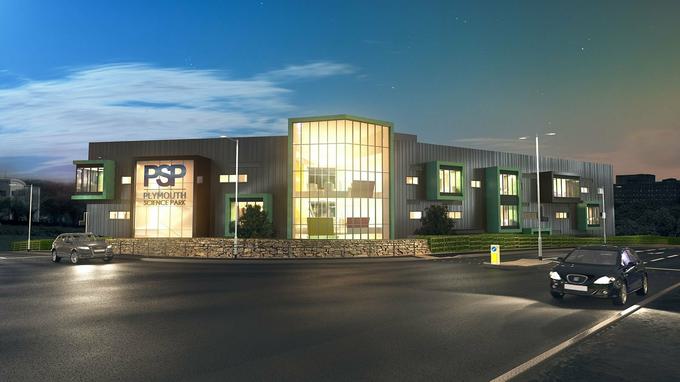 Hydrock is delighted to be part of the project team led by BAM Construction to build a £6.5 million office block at the rapidly expanding Plymouth Science Park.
Hydrock will deliver structural and civil engineering design for the 2,500 sq m state-of-the-art building which represents phase five of Plymouth Science Park.
As well as forming a key landmark at the front of the site, the three-storey building will provide high quality facilities for science and technology businesses.
It will feature modern, comfortable office space; state-of-the-art technology; and communal spaces designed to foster collaboration.
Sustainability measures will include solar panels on the roof, rainwater harvesting, natural ventilation and high-performance wall insulation panels.
Within the project team assembled by BAM Construction, HLM is the architect and Hulley & Kirkwood is the services engineer. BAM has committed to work with local labour and apprentices as well as aiming to provide opportunities to subcontractors in the area.
By working closely with local planning officers and using a steel frame with Euroclad Vieo cladding, 10 weeks have been knocked off the overall build programme.
Use of hi-tech building information modelling will also help smooth the construction process, as well as providing a user-friendly digital handover for asset management.
Speaking about our appointment, Steve Wherry, Director in Hydrock's Plymouth office said: "We are delighted to be working on this exciting development for the thriving science sector in Plymouth. It will serve to further emphasise the importance of Plymouth Science Park as a world-class office, research and laboratory environment."
The project is due to start in August 2015 and complete a year later.
Plymouth Science Park is a joint venture between Plymouth University and Plymouth City Council and is part of the Growth Acceleration and Investment Network (GAIN). It is home to more than 70 businesses employing 750 people.
The development is being funded by the partners with funding from the first round of the Growth Deal made by Government to the Heart of the South West Local Enterprise Partnership.
For more information about Plymouth Science Park, please visit www.plymouthsciencepark.com
Hydrock is also the civil and structural consulting engineers for the Derriford Research Facility, a three storey medical research centre, which borders Plymouth Science Park, for Plymouth University.