Back to News
Helping Harworth continue their growth in the north west
1st Sept 2021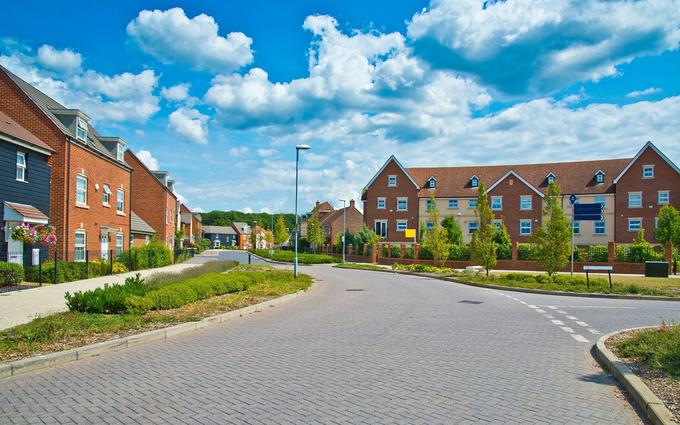 Hydrock's land quality and civil engineering teams have supported Harworth Group (Harworth) to secure planning permission for a 132-home development on a former industrial site in Little Lever, Bolton.
Our team in Manchester provided a comprehensive ground conditions desk study, coal mining risk assessment, ground investigation, remediation strategy, flood risk assessment and drainage strategy.
Steven Knowles, Regional Director North West at Harworth Group, said:
"Our plans for the Little Lever site will transform this former Tarmac concrete plant into a thriving new community, bringing additional housing, jobs and investment to the local area. We look forward to working with local stakeholders to bring these exciting plans forward, and we would like to thank Hydrock for their continued support."
The 15-hectare site was previously used to manufacture and store concrete blocks by Tarmac. Harworth purchased the land in 2020 with a view to transforming it into a thriving new community, bringing new housing to the area, along with green space and landscaping features to increase biodiversity. The site has a varied industrial history, including a tramway, coal pit, farmland and terracotta works, meaning our initial works were essential for unlocking the site and securing planning.
Danny Hope, Regional Director at Hydrock, said:
"We're delighted to support one of our key clients on a scheme that will transform a disused industrial site into a thriving community asset in Little Lever. Schemes like this are a contribution to the next part of Bolton's rich history and will sustain vibrant communities for years to come."
This is our latest appointment for Harworth having performed a checking role on a multi-phase housing development in St Helens last year, supported a planning application for a 1.1 million sq ft commercial development at its Wingates site, as well as the longstanding energy and sustainability consultancy carried out at the adjacent Logistics North.
Construction on the residential scheme is expected to begin in the first half of 2022.