Back to News
Hydrock on site with Dyson at Hullavington Airfield
8th Mar 2018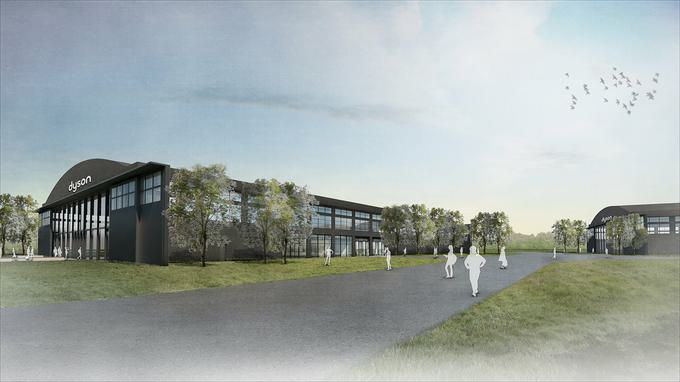 Hydrock's Building Performance Engineering team is on site at Dyson's newly acquired Hullavington Campus in Wiltshire, delivering M&E services design on Hangar 86 to support the future R&D activities of the technology giant.
Our team has delivered full end-to-end services design from first principles to fully coordinated installation drawings for the contractor. Our work has contributed to the fast-paced conversion of Hangar 86 from semi-derelict former military hangar into modern, contemporary workspace.
Totalling in excess of 100,000 sq ft, the transformed space includes a mezzanine gallery, laboratory and testing space, open plan office space, meeting rooms, and informal break-out space. Our services design has accounted for the intensive demands of highly specialist R&D work, the iconic height, breadth and openness of the ceiling space in a traditional military airfield hangar, and the overall requirement for a design that accentuates clean lines.
From our initial appointment by Dyson at the start of 2017 we have worked collaboratively with WilkinsonEyre, architect for the campus masterplan, and Kier, the main contractor, and Hangar 86 is the first space to be occupied by Dyson staff in 2018 on the 517-acre former MoD site.
Image courtesy of WilkinsonEyre