Back to News
Hydrock appointed to appraise transport issues within historic Porthcurno Valley, Cornwall
27th Jun 2016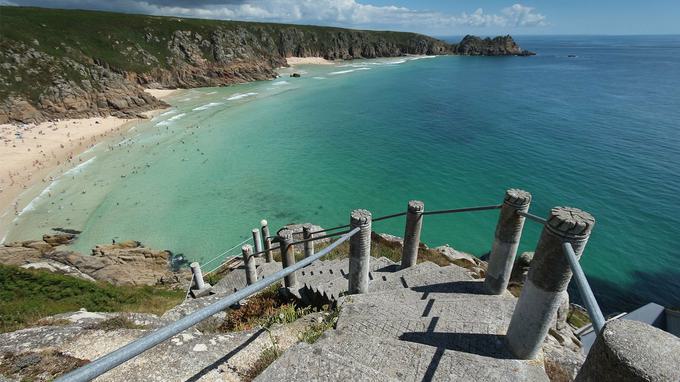 Hydrock has been appointed by the Porthcurno Coastal Community Team (PCCT) to appraise the traffic and transport issues associated with the route into the Porthcurno Valley, Cornwall.
This small corner of Cornwall is designated an Area of Outstanding Natural Beauty, boasting two world-renowned features. The Valley was a celebrated global telecommunications hub and houses the internationally significant Porthcurno Telegraph Museum, with cables launched from Porthcurno beach to India, across the Atlantic, and further afield. This made Porthcurno one of the most internationally connected places in the world. The village also benefits from the famed Minack Theatre, set into the rocky cliffs above the beach.
The PCCT, an Enterprise Partnership comprising a range of local stakeholders, is responsible for maximising the economic potential of this world renowned cultural and heritage asset. Hydrock has been appointed by the PCCT to provide highway advice to alleviate congestion issues currently experienced during the busy tourist season, where the village experiences 45% of its annual traffic flow in the months of July and August.
Specifically, our advisory role will include exploring options for improved car parking to ease traffic circulation; identifying an area specifically for bus and coach parking which currently does not exist; assessing The Valley, the main road into Porthcurno, in order to identify areas of carriageway that could be widened; and finally to implement a strategy that enables visitors to park/disembark at Porthcurno beach and walk up to the Minack Theatre via a safe walking route.
Commenting on the appointment, Transportation Associate, Mark Rowe, said: "It is a real privilege to be appointed on such a prestigious scheme. The team in our Camborne office have an intimate knowledge of the site in question and also appreciate the importance of successfully maintaining our tourist industry in Cornwall. We are looking forward to working with the PCCT to design solutions that will benefit all users of the Porthcurno Valley."