Back to News
Hydrock advising BoKlok – the Skanska and IKEA joint venture modular housing business
6th Apr 2020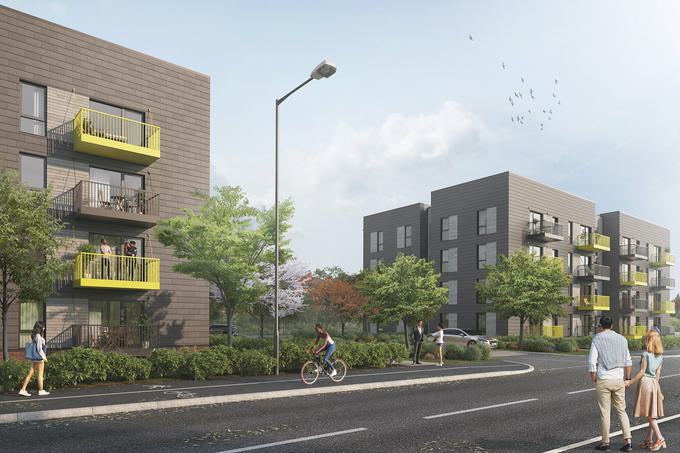 Having been appointed to a framework with Skanska, our London-based building services team has advised BoKlok, a joint venture company between IKEA and Skanska, to develop standardised designs for their entry into the UK market with their sustainable, affordable, factory-built homes product.
To ensure the product is compliant and effective in the UK, we have advised on how the units will connect, looking at issues such as the core design for plant rooms, risers and laterals.
IKEA and Skanska first developed their modular and sustainable housing product in the early 1990s. They have now built more than 11,000 homes throughout the Scandinavian region, with a focus on multi-family living and a construction process that embraces 'modern methods of construction', factory-built and transported to site ready for completion.
Hydrock have taken the building services design for the proposed UK homes to RIBA Stage 4 design. To inform our work, our team travelled to Estonia to see the production process in action in the factory that supplies their European market. Hydrock has helped fine-tune both the design and the overall product to enable BoKlok to get on site in the UK in 2020.
Our Bristol-based building services team has subsequently advised BoKlok's UK teams on sites in Worthing, Sussex and two in Bristol. Our work is both to support feasibility and planning and then through to construction, ensuring the modular production work easily transfers to site.
Our pre-planning work has also included daylight/sunlight studies, air quality assessments, over-heating studies and an energy strategy to meet the requirements of the relevant local authorities.
The project has now moved into mock-up stage for review in May/June, prior to manufacturing commencing later this year.
Image courtesy of Skanska.