Back to News
Hydrock providing engineering services to transform Grade II* listed Cleveland Pools lido in Bath
16th Sept 2019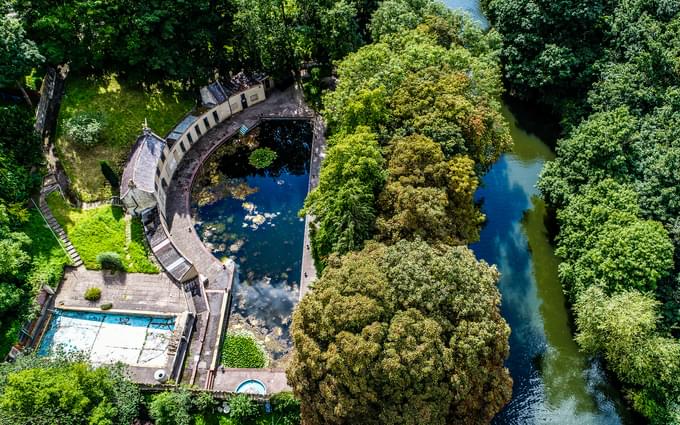 Hydrock's structural engineers have been appointed to join our building performance (M&E) engineers in working to restore the UK's oldest open-air swimming baths to their former glory.
The Cleveland Pools, on the outskirts of Bath, were built in 1815 and are the country's only surviving Georgian lido. Following the pools' closure in 1984, the Cleveland Pools Trust has worked to secure almost £5 million in National Lottery heritage funding to bring the lido back to life again. The completed project will make Bath home to the world's first naturally treated, heated, outdoor swimming pool.
Hydrock's Building Performance Engineering (M&E) team has been working on the project for some time. The team has undertaken extensive stakeholder engagement with the council (B&NES), English Heritage and Natural England, and has developed pool water treatment and heating strategies using the natural, low grade heat energy of the river to heat the pool water.
Our structural engineering team has now been appointed to provide design services for the refurbishment of the existing Grade II* listed building, the site grounds and the on-site swimming pool. New facilities within the development include a 25m swimming pool, children's splash area, pavilion and café.
Retaining the facility's Grade II* Listed status is critical. This will be led by our Conservation Accredited Engineer Roger Bareham, calling on his significant experience with heritage buildings.
The renovated site will be used as a community-focused lido by paying members of the general public and is due to open in the summer of 2021.