Back to News
Penzance Jubilee Pool restoration voted UK's favourite engineering project
15th Dec 2017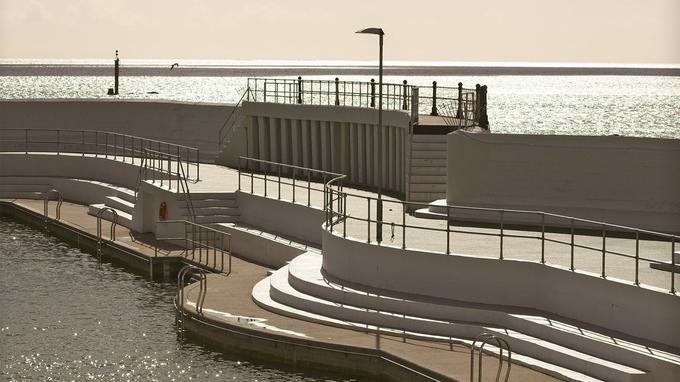 The restoration of the historic Jubilee Pool in Penzance, Cornwall, led by civil engineering contractor, CORMAC, has been hailed as the UK's favourite engineering project of 2017. Voted for by the public, the Institute of Civil Engineers' 'People's Choice Award' recognises the top civil engineering project of the year. As part of the ICE's 200th anniversary celebration, international entries were also included for the very first time.

Jubilee Pool is a project that Hydrock's transportation team has been proud to be involved with. In an innovative step, Jubilee Pool will be the first facility of its kind to utilise geothermal energy – led by Geothermal Engineering Ltd - to heat part of the pool, funded by a mix of private funding and an EU contribution of £1.4m.

Our transportation team is supporting Geothermal Engineering Ltd on the Section 171 Traffic Management (TM) and Temporary Traffic Regulation Order (TTRO) application to allow the new geothermal proposals for the pool to commence.
Breathing life back into a public swimming pool without compromising its period feel
Jubilee Pool is one of only a handful of saltwater tidal pools remaining in Europe and is the UK's largest surviving outdoor lido. Despite a powerful storm in 2014 almost bringing it to its end, the importance of the pool's survival was recognised and c.£3m in restoration funding was raised by the community, council and partners.
Renovation work began in summer 2015. The naturally hostile environment, which is exponentially more difficult during high tides and periods of extreme weather, presented significant challenges to the project team. From the outer sea wall to the changing rooms, non-slip paving, handrails and drainage, the facility was upgraded, repaired and restored.
The pool reopened for business in time for the 2016 May Bank Holiday.