Back to News
Hydrock's highways and infrastructure advice helps secure planning approval for 345,000 sq ft industrial unit at CORE 42
11th Aug 2016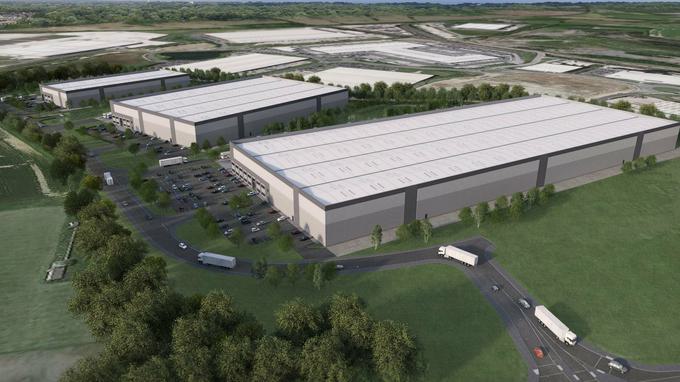 Hydrock has acted as a key advisor to Hodgetts Estates to secure planning permission from North Warwickshire Planning & Development Board for their CORE 1 bigbox unit at CORE 42 in the Midlands.

The CORE 1 unit will be 345,414 sq ft with 15m clear height, 221 car parking spaces and 84 HGV parking spaces on a plot size of 16.89 acres. New entrance works to the CORE 42 development are underway which means that this first unit on the site will benefit from direct access on to the A5 and significant road frontage.

CORE 42 is adjacent to the 400-acre Birch Coppice Business Park and benefits from being within half a mile of both Maritime Transport's state-of-the-art Birmingham Intermodal Freight Terminal (BIFT) and Junction 10 of the M42.

Speaking about Hydrock's role, Sarah Burrows, Infrastructure Director at Hydrock, said: "We've really enjoyed working with Hodgetts Estates over the last few years, advising them on the pre-planning work and the highways and infrastructure requirements for this scheme, as well as the overall infrastructure masterplanning for the CORE 42 development.
"Our engagement with Highways England has been critical to achieving a successful outcome to the design and implementation of the new signalised junction on the A5 trunk road providing access to the new development, and I am delighted that following our work the construction of the junction is underway and CORE 1 has achieved approval."

Edward Hodgetts, Development Director at Hodgetts Estates, said: "We're delighted with the unanimous approval of the CORE 1 application. We have pushed ahead with the site infrastructure meaning the CORE 1 bigbox unit is deliverable as early as July 2017. CORE 42 will provide a boost to the local community and bring a significant level of employment opportunities to the area."

In addition to Hydrock, the project team has included Indigo Planning and Chetwoods Architects, and Hodgetts has brought First Industrial on board to ensure the successful delivery of the unit.