Back to News
Planning secured for 900,000 sq ft of logistics space in Haydock, Merseyside
9th Oct 2018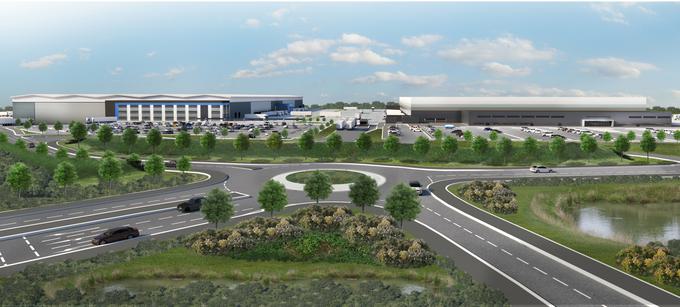 Hydrock's specialist logistics team has played a key role in helping Bericote secure planning approval for two warehouses on a 91-acre site in Haydock off Junction 23 of the M6.
Acting for Bericote, one of the most active developers of large-scale distribution space in the UK, our team has delivered a wide range of services to transform a site formerly known as Florida Farm into M6Major.com, which is set to become a significant employment hub in this area of Merseyside.
The development will comprise two units. The smaller, 361,000 sq ft unit has been pre-let and the other unit of 476,000 sq ft will be built out speculatively. To enable the development, our work has included detailed civil and structural design for both plots, major highway infrastructure improvement works and the geotechnical engineering design to create a platform for the build. In addition, over two years our support for the planning process also included flood risk assessments, transport assessments, and overall highways design.
The first unit includes 27,000 sq ft of office space as well as 111 docking spaces and 211 HGV parking spaces. The second unit includes almost 50,000 sq ft of office space.
The highway infrastructure works were undertaken upfront to attract potential end users which as a consequence demanded a very focused programme for their technical approval and construction. To ensure this could be achieved, our infrastructure team worked closely with St Helens Council to manage the review period for the proposed design. In addition, our team led extensive discussions and negotiations with the Environment Agency, United Utilities and the Council on other highways and infrastructure requirements.
Image courtesy of UMC Architects