Back to News
Ground investigation work contributes to planning application for 282 homes in Stretford, Manchester
11th Oct 2018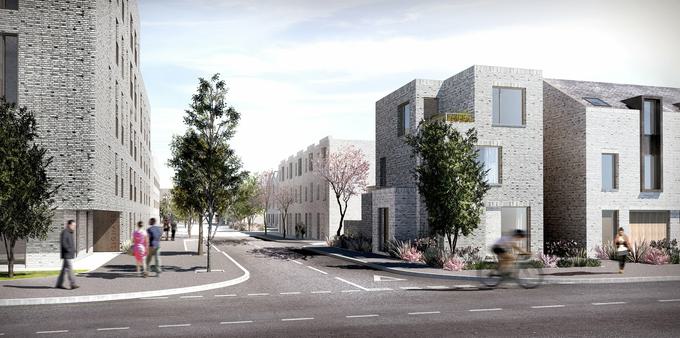 Acting for Miller Homes, Hydrock's geo-environmental team in Manchester undertook ground investigations at a former gas meter factory site in Stretford near Old Trafford in preparation for the recent submission of a planning application for 282 houses and flats.
The scheme, designed by Calderpeel Architects, will cater for a mix of potential homeowners, with 91, two to four bedroom homes designed for families, and 191 studio and one to two bedroom apartments suitable for young professionals, students and overseas investors.
The proposed new homes are situated at the former Itron gas meter factory which closed at the end of 2016. Hydrock's geo-environmental investigations helped to characterise the ground conditions to both de-risk the site and inform the foundation designs.
Miller Homes' plans for this stylish development of contemporary new homes complements the wider masterplan which aims to establish Stretford as a desirable and sought after location for living, leisure and learning.
Image courtesy of Calderpeel Architects