Back to News
Sustainability and daylight studies support redevelopment scheme in north London
6th Oct 2017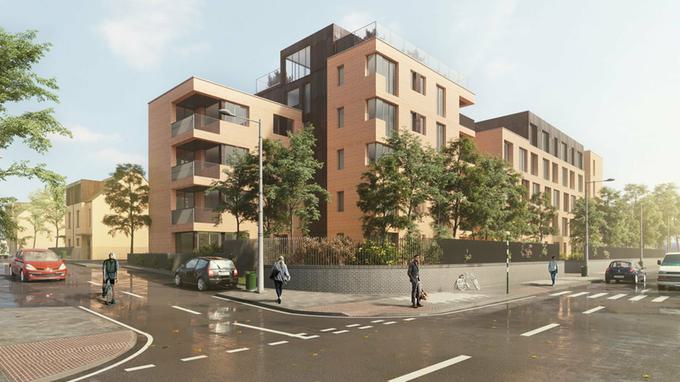 Hydrock's London-based Building Performance Engineering team has been working alongside Southstudio Architects to deliver the pre-planning documents to support the London Borough of Brent with three inter-locking residential redevelopment projects, together with an extension to an existing listed school in Stonebridge.
A hybrid planning application was approved in 2016 for a masterplan scheme designed to strengthen and improve community amenities and improve the local environment in Stonebridge. Full permission was granted to expand and improve school facilities at the Grade II listed Stonebridge Primary School and to reorient, enlarge and landscape public open space. In addition, outline planning permission was granted to develop three residential sites around the school, parkland and an existing council building which is to be demolished. Hydrock has subsequently been delivering pre-planning advice to bring these three inter-locking sites forward.
Our building performance specialists in London have delivered sustainability advice, daylight and sunlight studies, acoustics studies, energy statements, external lighting studies and MEP RIBA Stage 3 spatial advice to support these three proposed residential developments in conjunction with Southstudio Architects and the project team.
The council will shortly submit for Discharge of Reserved Matters. The outline planning permission was for over 125 units of both houses and apartments providing principally family sized accommodation including affordable, intermediate and housing for sale.