Back to News
Hydrock sponsors William Smith lecture series at University of Bristol
19th Sept 2017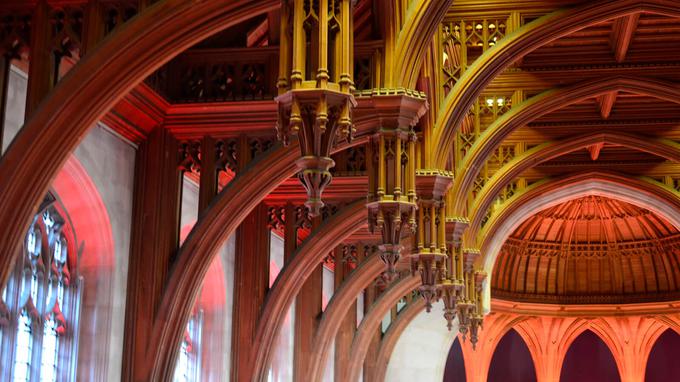 We are delighted to confirm our three-year sponsorship of the annual William Smith earth sciences lecture at the University of Bristol which begins with a lecture on the implications of rising sea-levels both globally and closer to home.
In 2015, Hydrock sponsored a series of commemorative events to celebrate the bicentenary of the publication of a geological map of England and Wales by surveyor and geologist, William Smith which is now on display in the Wills Memorial Building at the University of Bristol.
Following the popularity of the lecture series in 2015, and in-conjunction with the university, we are pleased to establish the William Smith lecture as an annual event, hosted in the spectacular Great Hall in the Wills Memorial Building in Bristol.
The 2017 lecture is on Wednesday 11 October from 7pm to 8pm and will be delivered by Professor Jerry Mitrovica, a distinguished Professor of Science at Harvard University in the USA.
Commenting on Hydrock's support for the annual lecture series, Dr Brian McConnell, Managing Director of Hydrock and former alumnus of the University of Bristol, said: "As a major employer of engineering and earth sciences talent in Bristol, and with five senior members of our business having completed their doctorates at the university, our association with both the university, and in particular the Earth Sciences department, is strong, so we are delighted to be sponsoring this latest lecture series.
"The content of this first lecture on how our environment is likely to impact our lives will be thought provoking to say the least. I'm sure the series will engage audiences and inspire engineers and scientists of the future."
In the first lecture, Professor Mitrovica will look at the sources of variability in sea level changes around the world and the unique patterns of sea level change that follow the melting of ice sheets and glaciers. He will argue that, contrary to general media coverage on rising sea levels due to global warming, sea levels will fall within around 2000km of a melting ice sheet and rise by increasing amounts at great distance. As a consequence, in Bristol we should be far more concerned by fate of the distant Antarctic ice sheet than the ice sheet much closer to home that covers Greenland.
To register for free, please use the dedicated event web page here.