Back to News
The Wave: How did we do it? The story of engineering a world first
17th Jan 2020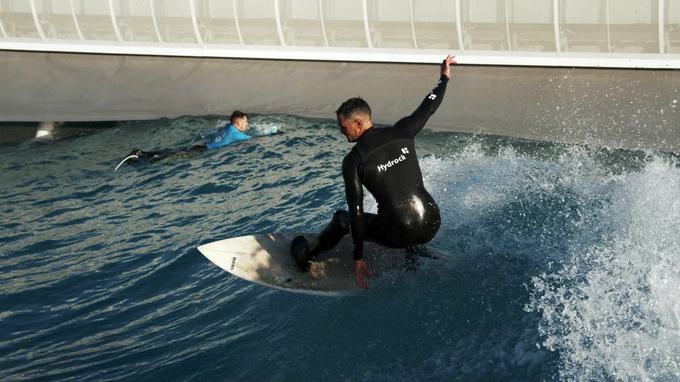 10 years in the making. 1,000 waves per hour. Our new film, featuring interviews with founder, Nick Hounsfield and our project team, charts the story of how our multi-disciplinary engineering expertise turned The Wave from a dream into a reality.
From the start, Nick Hounsfield realised this was going to be a partnership that worked. With perfectly aligned wellbeing visions, his dream of an inland surf lake that enriched people's lives quickly became ours.
Hydrock specialises in delivering multi-disciplinary projects that solve complex engineering problems. The deeply technical challenges posed by this project meant our engineers were in their element.
Our mission is to be the best engineering consultancy to work for and with, and Nick's honest testimonial in this film shows we're well on our way to achieving it.
Commenting on our involvement, Nick said: "What was really clear from day one was that Hydrock has embedded such a great culture throughout the organisation and really looks after its employees. That purpose around people's health and wellbeing, and trying to leave the planet a better place, became such a driving drumbeat of the entire project.
"It's been a rollercoaster of a journey, because we've had challenges and changes in technology along the way. Hydrock had to take incredibly complicated information from the lake designers, and simplify it into something that is designed to be built. They have got all the disciplines nailed down that we need and deliver in a clear coordinated fashion… As a client, that's ideal.
"The smiles we get out of the people coming out of this lake every single day - if we are doing that, if that's the currency that we are putting out into the world - that's really exciting."
You can read our in-depth case study about our work on The Wave here.