Back to News
Hydrock delivers M&E engineering for Dyson Institute of Engineering and Technology
16th Dec 2019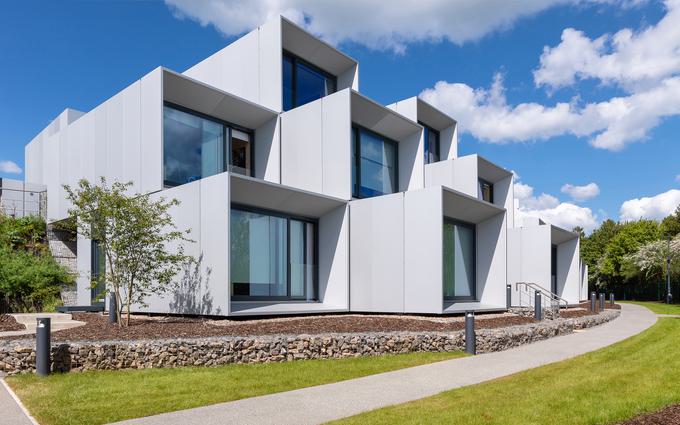 The Dyson Institute for Engineering and Technology (DIET), integrates a higher education campus with commercial experience on industry, research and development. The aim of the Institute is to become a leading university, developing the engineering leaders of the future.
As part of our multi-disciplinary appointment, Hydrock has delivered the M&E design to provide energy and water for the pods, along with electrical safety systems, as specified by the architects.
The award-winning campus comprises multiple 1-bedroom accommodation pods situated around the Roundhouse central hub, which comprises a café, bar, lecture hall, study zones and communal spaces.
Our client's brief, developed by WilkinsonEyre, was the creation of accommodation pods which are visually and structurally striking, with a clever and sustainable use of materials.
The pods, which measure 32 sq m, are made from sustainable cross-laminated timber (CLT), which offers superior thermal efficiency and fabric performance. They were manufactured off-site, transported to the campus and then lifted into position by crane.
Image courtesy of Peter Landers Photography/Dyson.