Back to News
Hydrock appointed on transformational Leeds development project, South Bank
3rd May 2019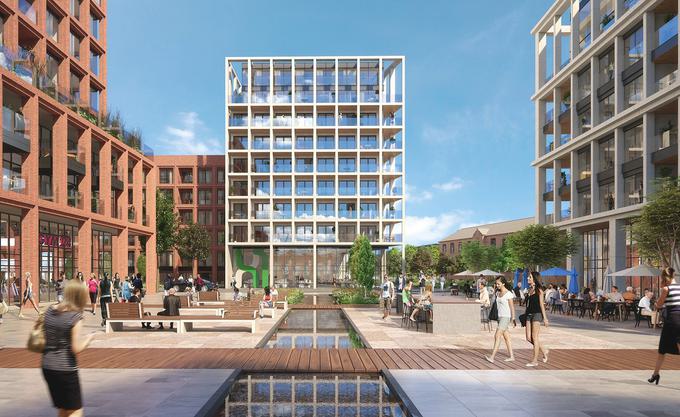 Hydrock's Manchester office has been appointed by The Guinness Partnership to deliver multi-disciplinary engineering services for Phase One of a site at South Bank in Leeds's dockside.
The Guinness Partnership, a social housing provider delivering services to over 140,000 people nationwide, has appointed Hydrock as their preferred consultant for the development of Phase One of the South Bank project, which will be spread over three and a half years.
Hydrock's Building Performance Engineering (M&E) team had previously worked with developers X1 to secure planning approval on the South Bank scheme, which the Guinness Partnership has now purchased.
Hydrock will deliver Phase One of this high-profile, 350-hectare development of residential and commercial space through RIBA stages 2 to 7, providing M&E, energy and sustainability, fire engineering, acoustics and transport services from the company's Manchester office.
The total number of residential units will be 318 with a mix of affordable and open market sale housing. The scheme will transform the Leeds dockside area, creating homes, including social housing, along with restaurants, retail and office space within Phase One.
Catriona Simons, Chief Executive of The Guinness Partnership, said: "This site, within the Leeds South Bank Regeneration and Innovation District, is a fantastic opportunity for us to create over 900 homes in total in a vibrant new neighbourhood in Leeds. We intend at least 35% of the homes to be affordable."
Working collaboratively with DK Architects in Liverpool, Hydrock has been instrumental in influencing the building design to date, resulting in enhanced fabric and servicing strategies.