Back to News
Planning secured for student accommodation development in Cornwall
27th Feb 2018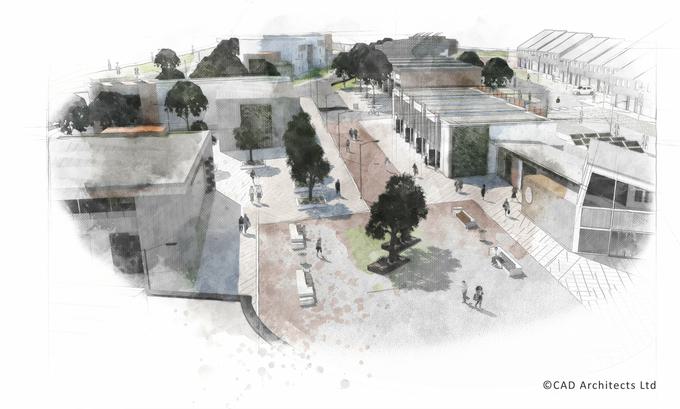 Hydrock has worked with CAD Architects and developer Oceans Reach (Penryn) Ltd to secure outline planning permission for Penvose Student Village, a student accommodation development in Penryn, Cornwall.
The £170m complex will offer 2,000 bedrooms and over 300 parking spaces, on a 20.6ha (51 acre) site north of Penryn. It will house students from both Falmouth University and The University of Exeter, meeting the area's ongoing high demand for student accommodation and freeing up housing in the area for local people.
Hydrock worked closely with the team to secure the permission, using a state-of-the-art VISSIM microsimulation model that assessed local traffic impact at the newly improved Treluswell Roundabout.
The self-contained development will feature 323 parking spaces for students, a 474-space Park and Ride facility, a study and social hub, a budget hotel, bar and restaurant units, squash and tennis courts, multipurpose all-weather pitch and retail space, including a doctor's surgery and day nursery.
Mark Dawes of CAD Architects, for the developers, Oceans Reach (Penryn) Ltd, said "We are delighted to obtain outline permission for Penvose Student Village. Our thanks go to the team at Hydrock for your technical proficiency, professionalism and downright hard work in contributing to the overall team effort to get us to where we stand today."
In addition to our transport and highways advice, Hydrock also supported the planning submission with an air quality study, acoustics advice, a lighting assessment, infrastructure design and geo-technical assessments.
Hydrock's work on this project was led by our rapidly expanding team in Camborne which includes specialists familiar with using microsimulation models such as VISSIM. These simulate vehicular and pedestrian behaviour and proved influential in demonstrating and visualising the impact the proposed scheme would have on the existing road infrastructure.