Back to News
Hydrock appointed to engineer Techniquest's Science Capital Project
7th Jun 2018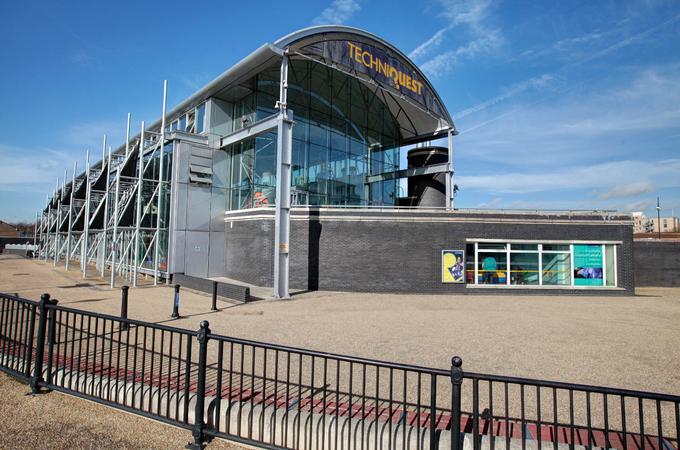 Hydrock has been appointed to provide multi-disciplinary engineering services to the new extension for Techniquest, the popular science discovery centre in Cardiff Bay.
Hydrock will be providing a range of consultancy services including M&E, civil and structural, transport, geotechnical, acoustic and fire engineering consultancy as part of the design team tasked with bringing the project forward.
Educational charity Techniquest was established over 30 years ago and is one of the oldest science centres operating in the UK. The new extension will result in the building almost doubling in size, forming a key part of Techniquest's plans to extend and diversify its audiences to ensure a sustainable long-term future in Wales; a project known as The Science Capital.
The extension will sensitively connect into the existing building, transforming the current facility into a contemporary STEM hub, along with the provision of additional exhibition space to house new innovative content that will be developed with Welsh STEM innovators, academics and communities.
Dan Beynon, Technical Director in Hydrock's Cardiff-based Building Performance Engineering team, said: "I'm delighted that Hydrock has been appointed as the multi-disciplinary engineers for the design and delivery of Techniquest. Transforming the current science centre into an immersive STEM hub to inspire the next generation of scientists, entrepreneurs and innovators is such an exciting project to be working on and vital to the sustainability of future scientific breakthroughs and technological advancements here in Wales."
Hydrock's design team partners include Cardiff-based architects, HLM, development consultant, Lee Wakemans, and planning consultant, Wardell Armstrong.