Back to News
Hydrock MRB appointed on landmark office refurb in Leeds city centre
31st Mar 2020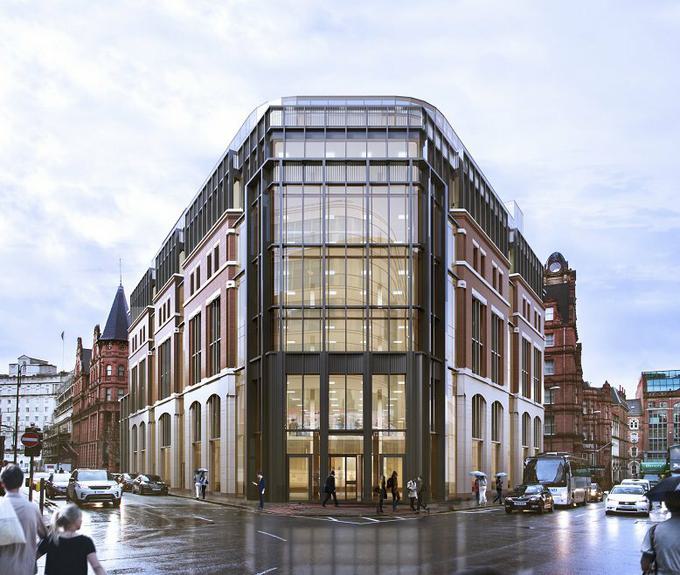 Property developers, Opus North have appointed our specialist Hydrock MRB team to deliver MEP and BREEAM services, and an energy strategy for the transformation of 12 King Street in the heart of Leeds.
Yorkshire-based property developers, Opus North, alongside funding partners, Fiera Real Estate UK Limited, acquired the building formerly known as Kings Court in Leeds city centre in late 2019 and subject to planning will totally refurbish the building to create hi-spec Grade A office space.
Our specialist Hydrock MRB team is appointed to deliver MEP, BREEAM and an energy strategy.
12 King Street is a 53,000 sq ft building with a net internal area of c30,000 sq ft over 7 floors and an on-site car park with 21 spaces available. It was previously occupied by law firm Walker Morris prior to their relocation to 33 Wellington Street in Leeds – a building which Hydrock MRB also acted on as part of the project team transforming that office space for the new tenants.
Our work at 12 King Street will include a complete strip-out of all existing services and replacement with new modern systems, whilst also supporting Opus North with their aim to achieve a BREEAM Excellent accreditation. The goal is to have the building ready for occupation in summer 2021.
The redevelopment works include an extension to the front, a complete replacement of the fifth and sixth floors, along with the addition of a sky lounge and roof terrace on the seventh floor.
Speaking about the appointment, John McElwee, Director at Hydrock MRB, said: "This is a striking landmark building in the heart of the professional services community in Leeds, so this represents an exciting opportunity to be part of the team repurposing this asset and further enhancing Leeds as a major commercial centre in the UK."
Andrew Duncan, Director of Opus North commented: "Occupier demands are changing. Businesses want more choice in their workspace and more services and amenities for their staff. This trend is already disrupting the market in Leeds but is also opening up new opportunities to add value for us, which we will apply at 12 King Street."
The planning application has been submitted and the consultancy team working alongside Hydrock MRB on 12 King Street includes architects DLA, quantity surveyors Gardiner & Theobald and property consultants Knight Frank and Fox Lloyd Jones.
Image courtesy of DLA Architects.