Back to News
Hydrock appointed as MEP consultant on upgrade of historic music venue, Colston Hall
19th Aug 2019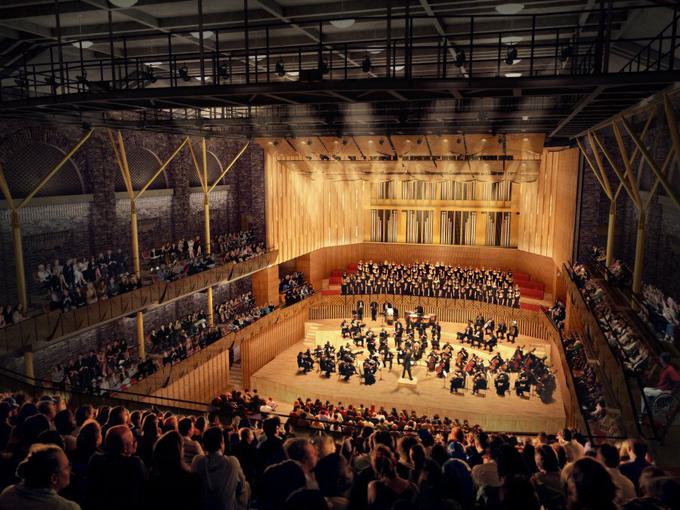 Hydrock is delivering complex MEP designs for the upgrade of the Grade II listed Colston Hall in Bristol, breathing new life into the historic venue.
Working with TClarke, Hydrock's Building Performance Engineering team is delivering the MEP design on this significant and complex refurbishment project which will see the transformation of one of Britain's historic rock venues into a modern, accessible music entertainment venue.
Built in 1867 and host to the likes of The Beatles, Jimi Hendrix, The Rolling Stones, David Bowie, Elton John, Led Zeppelin and Pink Floyd over the years, Bristol's Colston Hall is currently undergoing a major refurbishment to upgrade the facility to modern standards and introduce better accessibility to disabled visitors, performers and audiences.
Following a transfer from the incumbent consultants, our engineers have come on board the project and quickly delivered a full set of drawings to enable TClarke to establish the baseline scope. As well as working closely with TClarke, our Building Performance Engineers are collaborating with Willmott Dixon and Colston Hall's owner, Bristol City Council.
The design team is now looking forward to the challenges ahead, including threading the services through this listed building, navigating decorative ceilings and accommodating the changes, modifications and subsequent ideas that may emerge during the construction process.
Given the popularity of the venue the refurbishment is set to take place in stages to enable the building to be used during parts of the construction period. The project delivery programme is set to run until October 2021.