Back to News
Land quality investigations unlock medieval site in York for regeneration
10th Nov 2021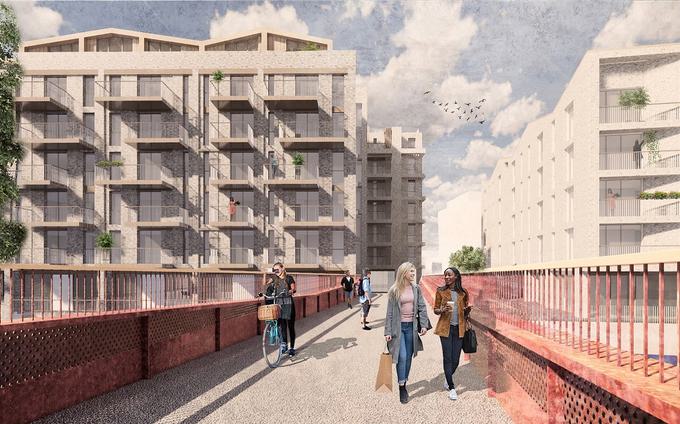 We're providing specialist geo-environmental and geotechnical consultancy to help unlock plans for a major city centre development in York, which forms the first part of the Castle Gateway regeneration scheme.
As part of these plans, City of York Council's scheme for Castle Mills will see 106 apartments built in Piccadilly and a new pedestrian and cycle bridge across the River Foss and a riverside park created behind the Castle Museum.
Andy Kerr, Head of Regeneration Programmes at City of York Council said:
"The Castle Mills scheme is part of the first phase of the delivery of the Castle Gateway Masterplan. Both the masterplan and this individual scheme will transform this area of York and we're working together with specialist consultants, such as Hydrock, to unlock the site for development.
"With the scheme currently in the design stages, the work of Hydrock is important in helping us to understand the site and inform the detailed design. The decision to proceed with the construction of the scheme will be based on the final design and cost for the scheme, and is to be made by the City of York Council Executive in early 2022."
As the scheme sits at the heart of an underdeveloped area with a long history, we were appointed by City of York Council to complete strategic intrusive investigations with a view to confirming the site's feasibility, including recommendations for foundation design and remediation. These investigations are a complex undertaking due to the archaeological value of the area and the site's position close to the River Foss.
Danny Hope, Regional Director at Hydrock, said:
"We've worked closely with City of York Council, the project manager, Turner & Townsend, and the appointed contractor, Wates, to prepare a programme of investigations that gathers robust data for the proposed development but is sensitive to the site constraints. We're delighted to be involved in this scheme which has the potential to transform the historic Piccadilly area in York, through the creation of new homes and sustainable and beautiful community spaces."
Due to the site's medieval history dating as far back as 1066, the findings of an archaeological assessment conducted by York Archaeological Trust required close attention and have been considered in relation to advice around proposals for foundations, including the new pedestrian bridge. We're working closely with the client's archaeologist to ensure that we do not damage artefacts of historic value, and they will have a watching brief over our work throughout.
The proposals for the site include plans to close Castle Car Park to create world-class public realm and event space, and a proposal for some of that parking to be replaced with a new multi-storey car park at St George's Field. Details around both these schemes are still being developed and are subject to Council approval.