Back to News
Hydrock's Civil & Structural engineering team appointed on next stages of £104m Patchworks development
14th Jun 2021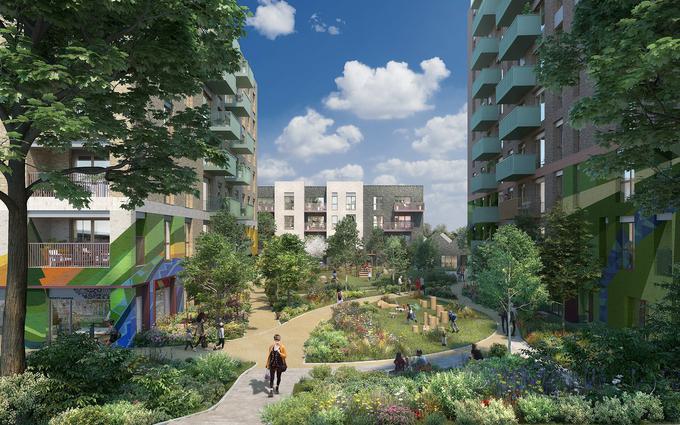 Following Hydrock's support on the planning submission for Inland Homes', 583-apartment scheme in Walthamstow, East London, our civil and structural engineering team in Birmingham is now appointed from RIBA stages 3-6 to provide full design for the scheme.
The Patchworks residential scheme in Walthamstow, will feature over six blocks ranging from five to 19 storeys.
Our civil and structural team was appointed on pre-planning services by Inland Homes in Summer 2020. The development was awarded planning in March, and our team has been further appointed from stages 3-6, providing full design on the scheme through construction to handover in 2024.
The regeneration scheme will focus on the resident's wellbeing, providing green open space around the apartment blocks. It has been designed by CJCT Architects to be a source of "unexpected joy" in the local landscape.