Back to News
Engineering a world class surfing experience: The Wave
6th Nov 2019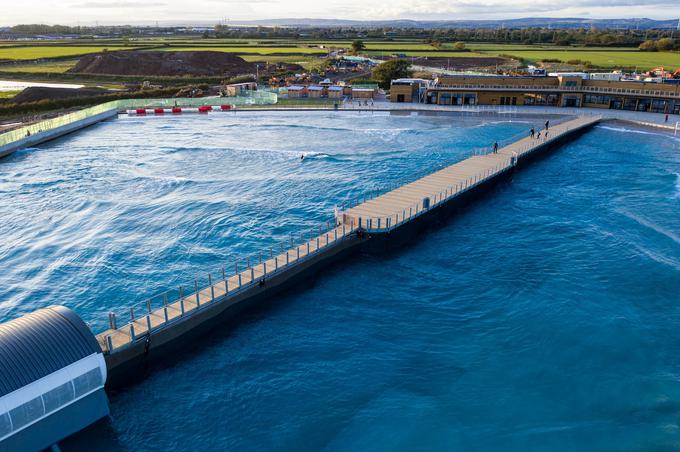 Hydrock is celebrating the opening of one its most ground-breaking projects - The Wave, in Bristol. Nine years in the making, the £25m surfing lagoon project is powered by 100% renewable electricity and delivers the opportunity to surf all year round, independent of weather conditions and tides.
Whilst The Wave isn't the first ever artificial surfing lake, its Wavegarden 'Cove' technology does make it a world-first, providing up to 1,000 waves of varying sizes and shapes an hour – around a wave every 10 seconds.
The Wave is the brainchild of founder and entrepreneur, Nick Hounsfield. Working with CEO, Craig Stoddart, their aim was to provide naturally healthy spaces, where people of all ages, abilities and backgrounds can surf on consistent waves, no matter the season.
The pair engaged Hydrock in 2012 to carry out initial ground investigations and planning support services. As the project moved forward, our multi-disciplinary expertise became instrumental in supporting the project from concept stage through to detailed design. Hydrock was appointed to deliver geotechnical, transportation, flood risk, civil and infrastructure, structural and mechanical and electrical engineering services. This has culminated in a surfing lake, the first of its kind; a clubhouse with retail area, bar and restaurant, function/educational area and changing rooms; and a 100m cantilevering viewing platform that extends into the lake for visitors and spectators, all designed by Hydrock.
Adam Anthony, Senior Strategic Projects Manager, commented: "To say myself and Hydrock know this project inside out would be an understatement. The complexity of this multi-disciplinary project, with its unique design and world-first technology, demanded high levels of co-ordination between our teams. For me, the level of collaboration on the technical challenges has been a triumph. What a project to have been so closely involved with!"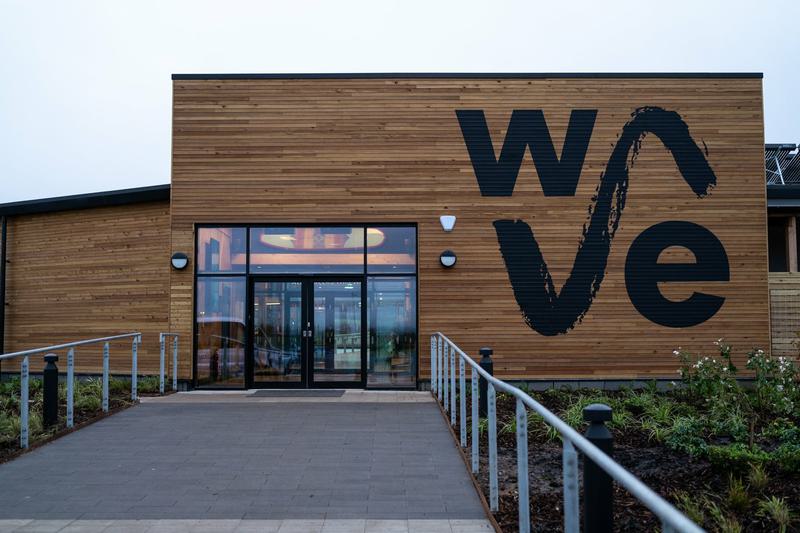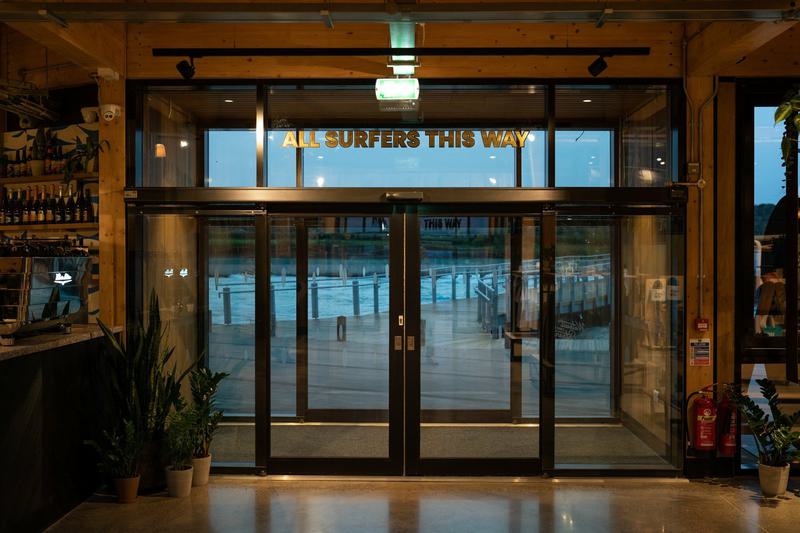 The site has required a number of technically challenging and collaborative solutions provided by structures, geotechnical and civils infrastructure. For example, the site is close to the Severn Estuary and its floodplains, so it required extensive and innovative design work around the management of both ground and surface water and its effect on the final design.
Phil Hall, Structural Engineer and passionate surfer, commented: " From day one I have had huge enthusiasm for this project. Surrounded by an amazing team, we have been motivated by The Wave's vision and sustainability aspirations. To have played a role as part of the design team has been an amazing experience and without a doubt a career highlight. The designs we developed were site specific, accounting for complex dynamic load combinations, varying ground conditions, a high water table, water tightness and strict tolerance specifications. To now surf here at The Wave is an immensely proud moment."
In keeping with the project's vision to provide an educational experience, Hydrock was able to deliver STEM activities to local school children during the construction stage. Together with Nick Hounsfield and contractor, Andrew Scott, we celebrated International Women in Engineering Day in June 2019 by opening the site's doors to Year 9 female pupils from a local school for a behind the scenes look at the fast-emerging site.
Our partners on this project were APG Architecture, Andrew Scott Ltd for construction, LHC Design for landscape design, and Ward Williams Associates as the project manager.
Main image courtesy of Global Shots
Courtesy of Global Shots
Courtesy of Global Shots