Back to News
Highways design secures planning for Progress Land
11th Sept 2017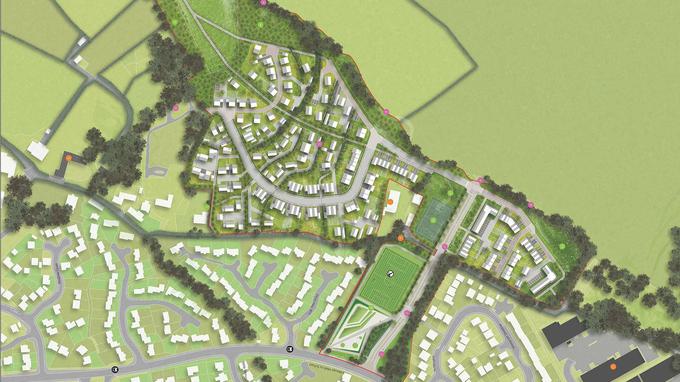 Our transportation team has contributed to a successful planning application for a 150-home development in Devon for Progress Land. A key aspect of our work focussed on using road design to influence driver behaviour.
South-west developer, Progress Land, has secured planning on a 150-dwelling development at Westacott Grange, near Barnstaple. The development is part of a larger strategic allocation – the Westacott Urban Extension – that covers 150 acres and will eventually accommodate 1,000 homes in addition to employment space and a new school.
Our involvement centred on the delivery of a transport assessment, travel plan and traffic modelling. The proposed site is complex because it currently does not join the main highway and the main access road – whose future requirement has always been acknowledged in the local plan – runs close to an existing park. Due to this arrangement, the proposed access road into the site will be long and straight which raised concerns over speed of travel.
As part of our transport assessment work, we advised on design measures to increase driver awareness of their surroundings, which calms traffic speed. Solutions that don't visually blight the environment but influence driver behaviour, include: different coloured sections on the highway surface to create the illusion of a narrower carriageway; the removal of the central white lines which makes drivers more conscious of oncoming traffic; and speed tables for pedestrian crossings.
Our approach has ensured that most of the existing park has been retained as the new road is located to the south of the park and includes a 3m wide foot and cycle path and a 1.5m wide Devon bank topped with trees to screen the road from the park.
Speaking about the scheme, Graham Fincham, Managing Director of Progress Land, said: "The site has been allocated since 1999. It's been incredibly challenging to deliver but we believe we now have a scheme that can be supported at a local level. The total site is owned by multiple landowners but the council has said it is happy to support a phased application, and we are starting at the most logical place."