Back to News
Cornwall's no1 attraction implements our traffic management advice
26th Apr 2017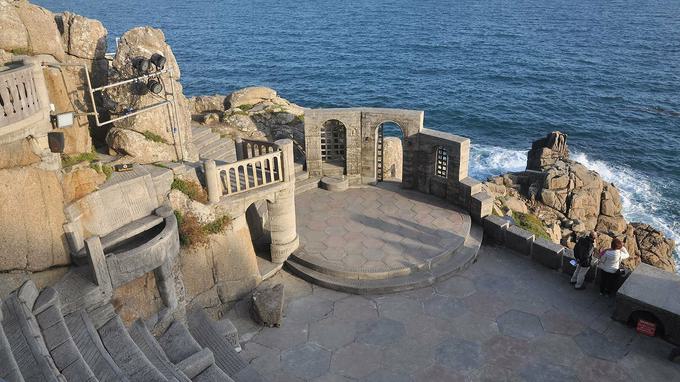 Hydrock's transportation team in Cornwall has delivered a strategic transport management plan for the Minack Theatre to ease the congestion from 296,992 visitors a year, as recorded in the 2016 season.
Having witnessed first-hand our team's work for the Porthcurno Coastal Community Team, where we have been advising on traffic and transport issues associated with the highly popular route into the stunning Porthcurno Valley, The Minack Theatre Trust approached our team in Camborne for similar advice.
The Minack Theatre is at the southern end of Porthcurno. It is ranked as the number one tourist attraction in Cornwall according to TripAdvisor.
The Trust briefed our team to assess the movements and arrival/departure times of traffic associated with the theatre and the impact of traffic on the local highway network. Our proposed mitigation measures were based on considering the behaviour of people visiting the area and the existing parking rules which heavily influence decision-making.
Our resultant Traffic Management Plan presented a wide range of measures to mitigate the congestion and create a safe and controlled flow of traffic to the theatre.
Commenting on the introduction of the most high-profile new initiative, Zoë Curnow, Director at the Minack Theatre, said: "Thanks to the traffic management work with Hydrock, we are launching a new transport service for evening shows at the Minack and spreading the word of its availability throughout the local area."
Based on our recommendations, the theatre will run a coach for two evening performances a week from St Ives and Penzance and another minibus from St Just for one evening performance a week, allowing tourists in particular to leave their cars behind which will have a significant positive impact on the narrow approach road.
In addition, we have secured agreement from other tourist attractions in the area to ensure site lines within the public highway are kept clear of vegetation and we have encouraged the Minack Theatre Trust to secure a licence from the Council to park up to three coaches on agreed days at Porthcurno car park during 2017. This provides the opportunity for the Trust to run a minibus shuttle from the car park to the theatre to further ease congestion.