Back to News
Hydrock lands Game Changers funding at Sellafield
21st Dec 2020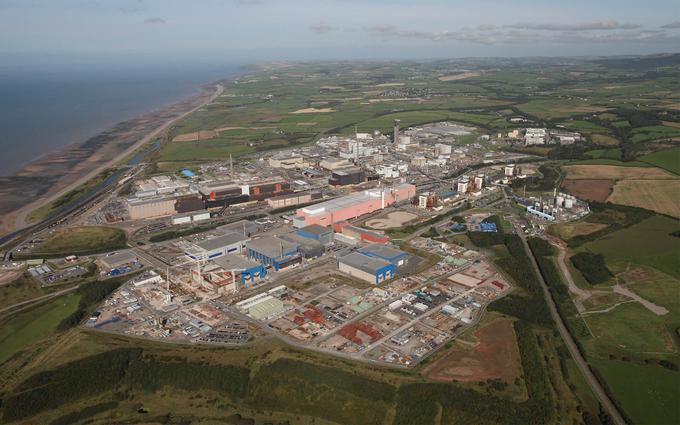 Hydrock has been backed by Game Changers funding to undertake a scoping exercise with the potential to significantly advance how land remediation activities are executed on nuclear licensed sites.
We will be developing the foundations of a business case, focusing on the characteristics of landfill and disposal areas, with a view to establishing a novel technique that does not produce waste arisings, increases safety, improves efficiency and saves money.
Game Changers is the UK's leading nuclear innovation programme, finding solutions and developing technologies to overcome complex challenges facing the nuclear industry, particularly those relating to land remediation. From a list of 40 entries reviewed by a specialist panel, including experts from Sellafield Ltd, nine projects showing an incredible level of ideas and innovation have been taken forward.
Danny Hope, Regional Director at Hydrock, said: "Dealing with arisings from ground investigations at nuclear licensed sites can have significant cost and programme implications. Our team has considered this challenge and by adapting an existing technique from a similarly specialist industry, we believe we've landed on a quick, clean and data-driven solution for the assessment of ground conditions.
"Any proof of concept must be able to demonstrate that legacy waste disposal facilities don't pose a radioactive hazard ‒and where that's the case, can remain undisturbed and don't have to be re-sentenced for alternative disposal."
Brian McConnell, Chief Executive at Hydrock, added: "This is great news for Hydrock, demonstrating the value our engineers bring to the energy sector, along with our commitment to continuous improvement. Hydrock has built up a strong track record in the nuclear sector over the last ten years, especially with respect to the development of Hinkley Point C and more recently in the management of radioactive waste, so this is an exciting step to secure our first appointment at Sellafield."
Hydrock will now use the funding to work with Sellafield Ltd to learn more about their challenge and shape their ideas, working towards a full business case.
The Game Changers programme is delivered by the National Nuclear Laboratory (NNL) and FIS360, specialists in supporting innovative technologies from concept through to commercial production.
Image courtesy of Sellafield Ltd.